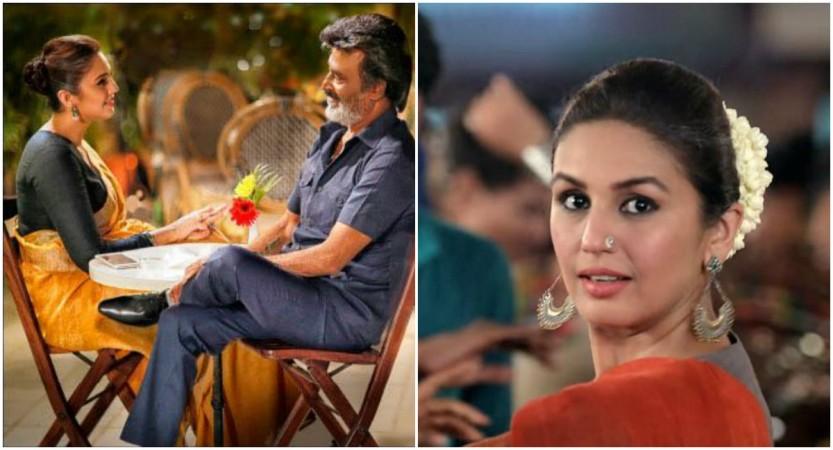 Bollywood actress Huma Qureshi, who is making her debut in Kollywood, is getting rave reviews for her performance in Rajinikanth's movie Kaala, with viewers calling her role a surprise package of the film.
Kaala is a story of a man from the Dharavi slum. He fights against the local politician when the latter tries to grab the land of Tamil immigrants. Huma Qureshi plays a social activist, Zareena, who comes from abroad to work on developing Dharavi. She appears as Kaala's ex-love. She has a brief role, which appears in the flashback story of Kaala.
Huma Qureshi might have had a small screen presence, but it is crucial to establish the character of the hero. The viewers, who have fallen in love with her role, say that she looks cute and has delivered good performance in Kaala. She shares a matured chemistry with Rajinikanth, and it is heartwarming. Here are responses of some viewers shared on Twitter.
Haricharan Pudipeddi @pudiharicharan
Scenes between #Rajinikanth and @humasqureshi work beautifully, proving that on screen romance can be mature yet heartwarming. Huma is a revelation in a role she owns comfortably, never going overboard in portraying the right emotions.
Sathish Kumar M @sathishmsk
#Kaala - Movie picks up speed after @humasqureshi introduction. @beemji has given more importance to actor Rajinikanth than our Mass Superstar. Thalaivar impresses in romance, comedy & fight scenes. Interval block is a big treat for Thalaivar fans
Ramesh Bala @rameshlaus
#Kaala [3.25/5] : The movie 's surprise package is @humasqureshi In an author backed role, she has performed admirably.. Her scenes with #Thalaivar are so pleasant to watch..
Surendhar MK @SurendharMK
#Kaala Like how @beemji has quietly fits #Rajinikanth in HIS film. Like #Madras, the film has a lovely lived-in atmosphere with the lives of slum dwellers. @humasqureshi makes a fine Tamil debut. Stands in her own in scenes opposite #Rajinikanth, quite unflustered by his presence.