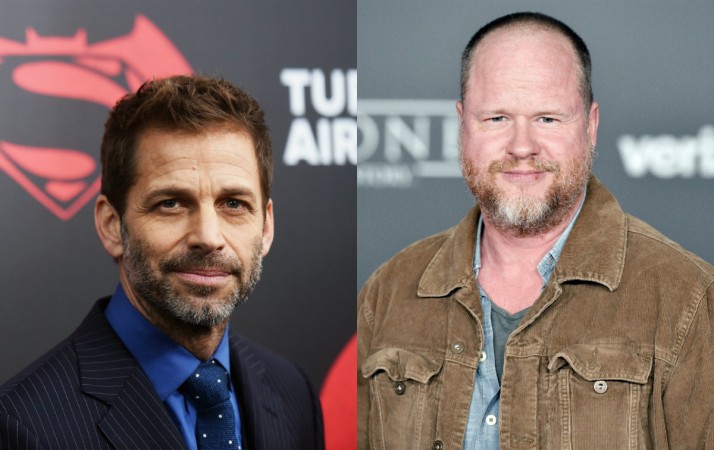 The Avengers director Joss Whedon, who overlooked the post-production and reshoots of Justice League, recently confirmed his exit from Batgirl leaving fans in a split. While numerous fans expressed happiness over his exit, several others also shot up names that could possibly replace the Marvel director's position.
Warner Bros did not issue a statement on the development but Justice League director Zack Snyder hinted his reaction through his Vero account. The Man of Steel director, joined by DCEU photographer Clay Enos have liked a post that reported Whedon's exit.
"More bad news for fans of DC Entertainment: Joss Whedon is giving up on his #Batgirl movie," read the caption inside the picture shared by Vero user Fiona Zheng. The online user added her opinion in the caption which read: "For today, the only bad news is these media/press still think Whedon out was bad to DCEU! #TheyReallyShouldRiseTheBarToBeMdeia"
The post got a nod from both Snyder and Enos, which is noteworthy. To add to the moment, Enos shared a song on his Vero account titled Good Riddance by Green Day, which could be a coincidence but there is so much to read between the lines.
Following Whedon's exit announcement, Variety's sources revealed that the production house was keen on bringing a female director on board the movie. It is safe to say that WB is eyeing at recreating the magic of Wonder Woman and want to present yet another powerful female character through Batgirl.
Given Whedon's exit statement, the production house not only has to find a new director for the project but also a story. The director told The Hollywood Reporter that he is stepping away from the project because he did not have a story in place, despite the fact that it was his idea to bring life to Batgirl on screen.
"Batgirl is such an exciting project, and Warners/DC such collaborative and supportive partners, that it took me months to realize I really didn't have a story. I'm grateful to Geoff and Toby and everyone who was so welcoming when I arrived, and so understanding when I... uh, is there a sexier word for 'failed," he told the site.