Who would have thought there would be so much drama following the release of Justice League? After the movie received mixed reviews and a bad rating on Rotten Tomatoes, disappointed DC fans soon began petitioning for Zack Snyder's version of the movie be released.
A few petitions are live online and an increasing number of disappointed fans are signing up to demand that the Snyder version of the movie be made available.
New reports reveal that it is not just DC fans who were left heartbroken by the messy movie: Even the crew involved in the making of Justice League want a director's cut to be released.
Also Read: Box office collection: Justice League sees disastrous opening weekend, Thor: Ragnarok hammers $700 worldwide
Speaking to The Hollywood Reporter, the film's cinematographer Fabian Wagner has said the studio should release Snyder's version of the movie. "This one was even shorter than I expected," he confessed.
"There are scenes that aren't in there. I really hope we get to see a director's cut, which will give us everything that we shot that didn't make it in. What I love about his [Snyder's] director's cuts is they are long, but he takes his time to tell the story. I've never watched any of his directors cut and thought 'This is long.' Whether they are three hours long, or three hours and 10 minutes, they always seemed to go quick," he said.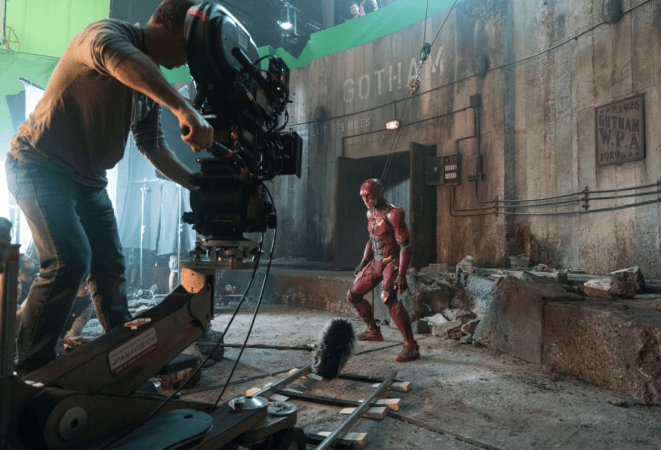 Wagner couldn't be a part of the reshoots with Joss Whedon due to schedule conflicts. Jean-Philippe Gossart stepped in during the reshoot schedule.
It is not only Wagner who wants the director's cut to be released. Batman stuntman Richard Cetrone, who is responsible for the Dark Knight's stunt work, shared a fan petition on Facebook explaining the need for the director's cut.
"I have nothing against Joss Whedon. I have worked with Joss on multiple projects and I think he is a great director and he's very easy to work with. I also have enjoyed Danny Elfman's music for years going back to Oingo Boingo. So I agree with the cause, but not everything the person who wrote out the petition is stating," he wrote, explaining his stand on the support.
The petition has surpassed 70,000 signatures, and given that Justice League crossed the $100 -million mark at the box office (finally!) on Tuesday (November 21), the pressure on Warner Bros to release Snyder's version of the movie is intensifying. It remains to be seen if the studio will bow to the pressure.
Justice League is running in theatre across the world.