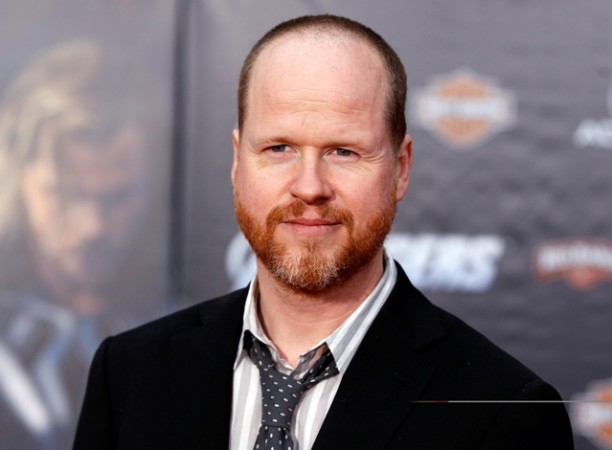 Hours after Aquaman's test reactions got DCEU fans talking online, The Avengers director Joss Whedon stunned the franchise lovers when he confirmed he was no longer associated with Batgirl. Talking to The Hollywood Reporter, the filmmaker said that he "really didn't have a story."
As soon as the news of his exit broke out, fans went crazy on several social media platforms to react to the change in Warner Bros studios. While there were happiness, disappointment and several questions looming around his exit, Variety reported that WB was on a lookout for a female director who could replace Whedon.
This is enough for fans to start suggesting names. Twitter handle Directed by Women tweeted demanding Megan Griffiths be roped in for the position. "I recommend Megan Griffiths for the job. I have been waiting for her to get the chance at a blockbuster. She is definitely up for the challenge," the handle tweeted, to which the directly quickly responded, "I did own Batgirl Underoo's as a kid. Not sure how many male directors could say the same."
I did own Batgirl Underoo's as a kid. Not sure how many male directors could say the same. ?

— Megan Griffiths (@thecinechick) February 22, 2018
Another name that fans have been recommending is Karyn Kusama. The director, who is known for her work on Jennifer's Body and The Invitation, recently wrapped up the filming of Aquaman actress Nicole Kidman's Destroyer.
A few also recommended A Wrinkle in Time director Ava DuVernay to take over directorial duties for the project. Other names included Kathryn Bigelow, Jodie Foster and Angela Robinson.
While fans will have to wait to see who WB picks to lead the project, Whedon clarified that his exit with the following statement:
"Batgirl is such an exciting project, and Warners/DC such collaborative and supportive partners, that it took me months to realize I really didn't have a story. I'm grateful to Geoff and Toby and everyone who was so welcoming when I arrived, and so understanding when I...uh, is there a sexier word for 'failed?'"
Sources of the site reveal that Whedon couldn't crack the code "what a Batgirl movie should be." Especially after the phenomenal success of Wonder Woman, there would be higher expectations pinned to Batgirl. To add to the pressure, a male directing such a feminist project would have led to extensive scrutiny.
Whedon presented the idea of Batgirl to DC Films in March 2017 hoping to replicate the magnificent success of Wonder Woman and creating yet under powerful female empowerment icon.
It is now to see who will bring these vision to life.