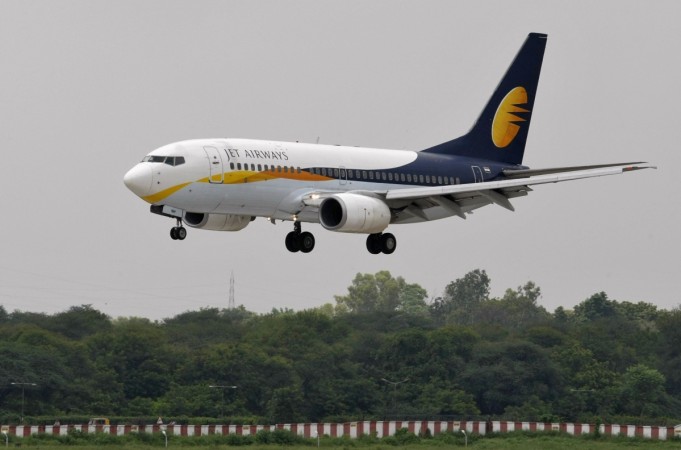 Full service carrier Jet Airways on Monday said it will introduce wide-body aircraft on some of the busiest domestic routes in a bid to enhance connectivity. Starting from October 30, the airline will expand its wide body wings on the Mumbai-Delhi-Mumbai and Delhi-Kolkata-Delhi routes.
Enhancing the connectivity would also boost its capacity on the above mentioned sectors. Introducing the A330 will double the Jet Airways capacity on the fast growing Delhi-Kolkata-Delhi route, the airline said in a statement.
Departing from Mumbai for Delhi at 0730hrs, flights will offer comfortable same day returns for guests on its return leg from Delhi.
Also Read: Jet Airways forming alliance with Air France-KLM, Delta Airlines
"The Indian domestic sector is witnessing breakneck growth in demand. Our fleet mix comprising both wide body and narrow body aircraft is our strength and enables us respond to market conditions. The new flights and additional frequencies in our Winter Schedule further strengthen our robust domestic network. Deployment of wide body in domestic sectors provides us additional capacity on these key routes," Jayaraj Shanmugam, Chief Commercial Officer, Jet Airways said in the statement.
The new frequency, together with the wide-body service between Delhi and Kolkata will cater to corporate and business traffic allowing busy executives convenient, same day returns while traveling between these cities.
Air India, IndiGo, Jet Airways, SpiceJet, GoAir, AirAsia India and Vistara flew about 83 lakh (8.3 million) passengers during the month of August, an increase of 24 percent over the same month last year. According to the data released by India's civil aviation regulator, domestic carriers had flown 67 lakh (6.7 million) passengers in August 2015.
Jet Airways had a market share of 81.7 percent in August.
The Jet Airways stock closed in at Rs 456.60 on Monday, up 0.16 percent from its previous close on the Bombay Stock Exchange.