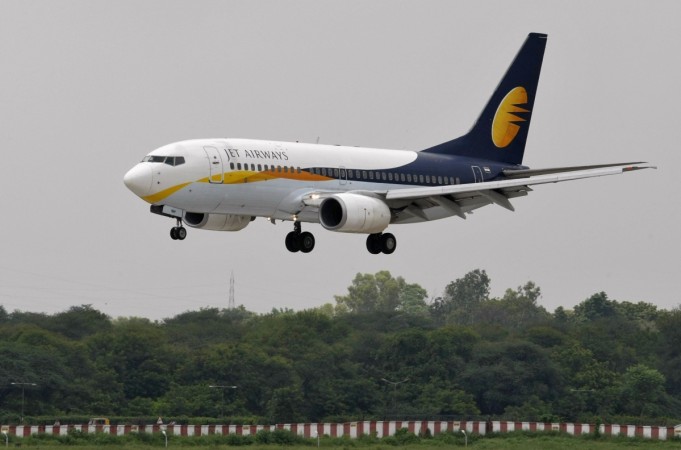 Full service carrier Jet Airways, is forming a transatlantic venture with Air France-KLM and US carrier Delta Airlines, which is in line with the airline's plans of global expansion.
The joint venture between the three airlines will encompass code-sharing agreements, frequent flyer programmes and other synergies. This would give Jet Airways the access to over 40 points in the United States, which is the biggest air travel market in the world, the Economic Timesreported.
The code-sharing agreement will give Jet Airways access to fly to 13 international airports and 10 domestic destinations in the US (via Paris).
Later, the carrier will also get access to eight more entry points in the US after the deal with Air France. A Jet Airways spokesperson told the publication that "India and US have an open sky agreement. As a network carrier with international operations, Jet Airways is constantly evaluating opportunities to offer greater connectivity to its guests."
Air France-KLM, Delta Airlines and Alitalia have the world largest transatlantic agreement that offers more than 250 flights daily across America. The Mumbai-based carrier already has code-share agreements with KLM Royal Dutch Airlines and Delta, which gives it access to 10 entry points in the United States via Amsterdam.
Last week, Jet Airways, which had a market share of 16.4 percent in August, announced it would offer seamless connectivity to North America and Europe via Paris as part of its revised winter schedule starting from October 30.
Some of the popular destinations that the airline will connect in Europe include Amsterdam, Barcelona, Berlin, Birmingham, Copenhagen, Dublin, Frankfurt, Geneva, Madrid, Manchester, Munich, Nice, Oslo, Prague, Stockholm, Stuttgart, Vienna, and Zurich.
The Jet Airways stock was trading at Rs. 537.50 at around 10:55 a.m. on Tuesday, down 1.04 percent from its previous close on the Bombay Stock Exchange.