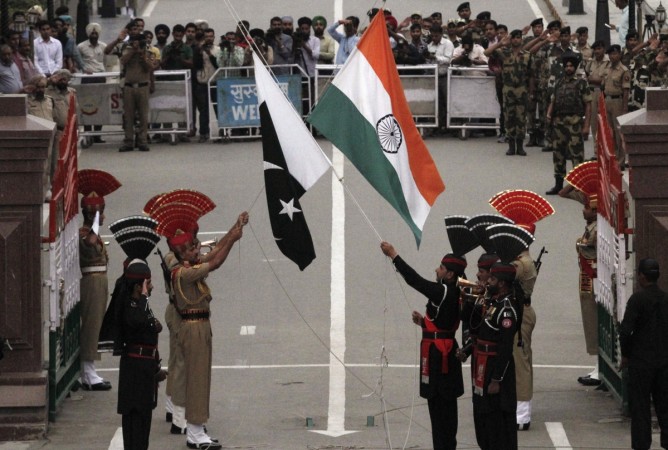 India's ambassador to China Gautam Bambawale has ruled out any talks between India and Pakistan at the upcoming Shanghai Cooperation Organisation (SCO) summit.
The summit, which will be held on June 9-10 in Qingdao, China will be the first time the two nations participate after securing permanent membership during the Astana Summit in Kazakhstan in June last year.
Bambwale said in a statement that neither India nor Pakistan have called for a formal meeting, but did not rule out engaging with Pakistan on the sidelines, which he said was common.
The Foreign Office confirmed that Pakistan's representative to the 14th SCO Summit would be President Mamnoon Hussain.
Ambassador Bambawale underscored that terror will certainly form a substantial part of discussions at the summit. He went on to explain that the SCO covers varied and vast topics like defence and security, of which counter-terrorism is a significant part, economic cooperation and development as well as cultural harmony and exchange.
Prime Minister Narendra Modi is scheduled to participate in the summit, after which he will meet Chinese President Xi Jinping. The two leaders seem to share a cordial relationship following Modi's speech about improving ties at the Shangri-La Dialogue in Singapore. This will be the prime minister's first of three scheduled meetings with Xi Jinping this year.
The Shanghai Cooperation Organisation was formed in 2001with countries like Kazakhstan, Kyrgyzstan, Russia, Tajikistan, Uzbekistan, China as part of it. India and Pakistan joined the the China-dominated security group two years later.
The SCO is seen as Asia's response to NATO.
India's membership was backed by Russia, while China backed Pakistan. With the two nations joining, the SCO now represents 20% of the global GDP and 40% of the population. India is now expected to have a bigger say on the security and defence issues in the region, while also gaining access to gas and oil exploration projects in Central Asia.
In May earlier this year, External Affairs Minister Sushma Swaraj and Defence Minister Nirmala Sitharaman visited China to take part in preparations related to the SCO Summit.
[With inputs from ANI]