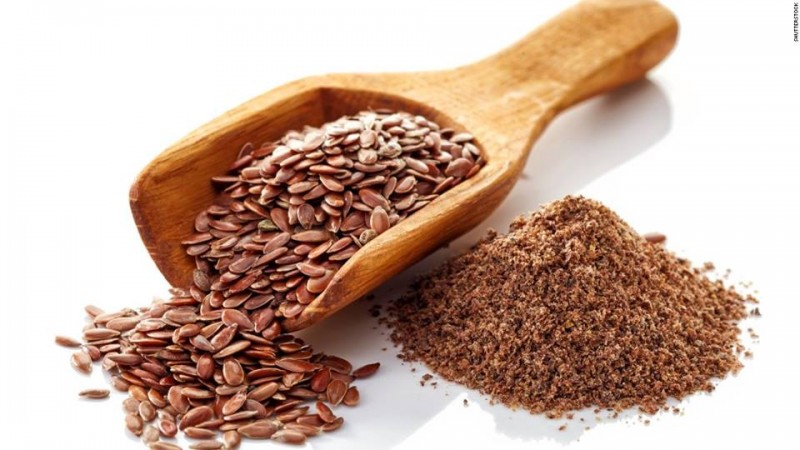 If you are looking for a natural and effective way to shed weight, flaxseeds are what you need. These brown-coloured seeds are considered superfood that can help in enhancing the ability of your body to lose weight quicker.
ALSO READ: Doctor cures patient's depression by prescribing her orgasms
These are the amazing qualities of flaxseeds that help us lose weight:
Essential fatty acids:
Flaxseeds contain omega-3 and omega-6 fatty acids that aid in balancing metabolism of the body after getting digested. Inflammation can lead to weight gain and even trigger oxidative stress, omega-3 fatty acid is also known to have anti-inflammatory properties which can aid in shedding weight. These even help in enhancing our heart health.
ALSO READ: Orgasmic meditation: The latest creepy trend taking over New York
Proteins
When a teaspoon of protein-rich flaxseeds is eaten, the dietary fibre in it helps in curbing hunger. It provides us with the dose of protein our body requires, keeps hunger at bay while helping us lose weight.
ALSO READ: Should diabetics include jaggery in their diet?
Dietary fibre:
Flaxseeds are great source of dietary fibre. Fibres are of two types – insoluble and soluble. Insoluble fibre helps improve digestion by promoting good gut bacteria and even improves the metabolism rate of the body. The soluble fibre secretes a gel-like substance that makes us feel fuller for longer by slowing down the food absorption in the colon. This takes place after the secreted gel-like substance from the flaxseed mix with water and digestive juices.

ALSO READ: Zone of Silence: Bizarre things recur in this mysterious place in Mexico known for UFO sightings [VIDEO]
Low Carb:
Flaxseeds are low in calories as the starch and sugar present in them are meagre. Having flaxseeds daily helps in maintaining good health, as well as in losing pounds.
ALSO READ: Here's how you can heal love bites faster
Antioxidants:
Flaxseeds are great source of antioxidants and these help our body burn fats by improving the functioning of the cells. Antioxidants, also known as lignans, supply nutrition and also help our body combat cancer.