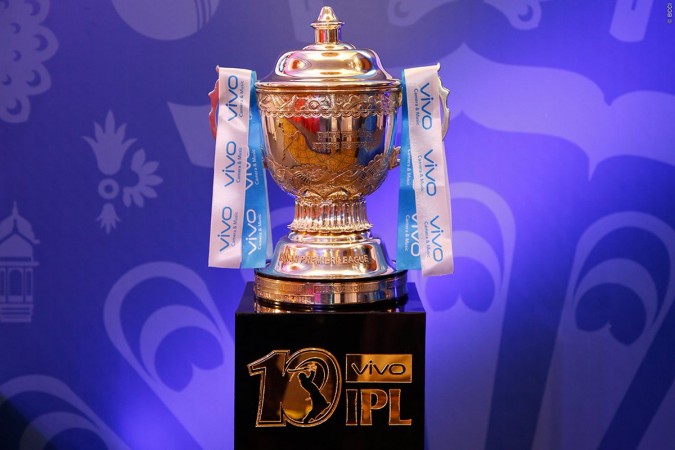 Some of the cricketers are set for big payday as the Indian Premier League (IPL) 2018 Players Auction takes place on January 27 and 28 in Bengaluru.
Also read: Auction live stream, TV info
As many as 578 players will go under the hammer. The mega auction will begin with the franchisees bidding for the 16 marquee players. The highest base price for a player is set at Rs 2 crore.
Kings XI Punjab (KXIP) and Rajasthan Royals (RR) go into the auction with maximum purse of Rs 67.5 crore each. They retained only one player apiece.
Also read: Full list of players for auction
Last year's auction saw England all-rounder Ben Stokes topping the bids with a whopping Rs 14.5 crore. He was bought by Rising Pune Supergiant (RPS).
Both RPS and Gujarat Lions (GL) will not be a part of the league from this year. They had won bids to replace Chennai Super Kings (CSK) and RR for two years (2016 and 2017) as the duo was suspended for corruption. Now the former champions are back.
The teams are preparing for the 11th edition of the Twenty20 tournament.
Meet the costliest players of IPL auctions
Here is your complete guide to IPL 2018 Auction
1,122 - The number of players registered earlier. The list was pruned to 578
578 - Total players set to go under the hammer at the auction
360 - Total players from India
Also read: Gambhir reveals why he was not retained by KKR
218 - Total overseas players
244 - Capped players (182 overseas, 62 Indians)
332- Uncapped players (298 Indians, 34 Overseas)
2 - From Associate countries (Canada, Nepal)
18 - Number of players retained before the auction
182 - Maximum players that can be bought at the auction
25 - Maximum squad size with up to 8 overseas players. Minimum of 18
36 (23 overseas, 13 Indians) - Players with the highest base price - Rs 2 crore
32 (27 overseas, 5 Indians) - Players with a base price of Rs 1.5 crore
31 (22 overseas, 9 Indians) - Players with a base price of Rs 1 crore
23 (18 overseas, 5 Indians) - Players with a base price of Rs 75 lakh
122 (92 overseas, 30 Indians) - Players with a base price of Rs 50 lakh
0 - No players from Pakistan
Also read: Players with highest base price for IPL 2018 auction
Uncapped Players' base price
Rs 40 lakh - 14 players (8 Indians, 6 overseas)
Rs 30 lakh - 17 (10 Indians, 7 overseas)
Rs 20 lakh - 303 (280 Indians, 23 overseas)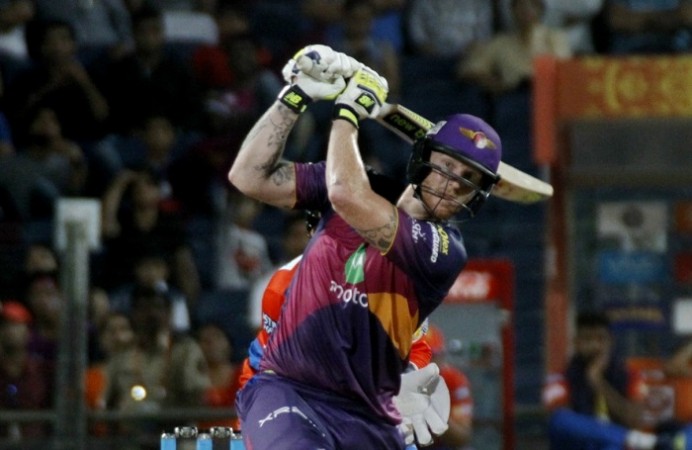 Marquee players (16)
Ravichandran Ashwin, Shikhar Dhawan, Chris Gayle, Kieron Pollard, Ajinkya Rahane, Mitchell Starc, Ben Stokes, Dwayne Bravo, Gautam Gambhir, Glenn Maxwell, Harbhajan Singh, Yuvraj Singh (All Rs 2 crore base price)
Faf du Plessis, Joe Root, Kane Williamson (All Rs 1.5 crore base price)
Shakib Al Hasan (Rs 1 crore base price)
Right to Match (RTM) available for each team
Chennai Super Kings (CSK) - 2, Delhi Daredevils (DD) - 2, Kings XI Punjab (KXIP) - 3, Kolkata Knight Riders (KKR) - 3, Mumbai Indians (MI) - 2, Rajasthan Royals (RR) - 3, Royal Challengers Bangalore (RCB) - 2, Sunrisers Hyderabad (SRH) - 3
Money available for teams at auction (Salary cap Rs 80 crore)
CSK - Rs 47 crore, DD - Rs 47 crore, KXIP - Rs 67.5 crore, KKR - Rs 59 crore
MI - Rs 47 crore, RR - Rs 67.5 crore, RCB - Rs 49 crore, SRH - Rs 59 crore
Players retained before auction
CSK - MS Dhoni (Rs 17 crore), Suresh Raina (Rs 11 crore), Ravindra Jadeja (Rs 7 crore)
DD - Rishabh Pant (Rs 15 crore), Chris Morris (Rs 11 crore), Shreyas Iyer (Rs 7 crore)
KXIP - Axar Patel (Rs 12.5 crore)
MI - Rohit Sharma (Rs 15 crore), Hardik Pandya (Rs 11 crore), Jasprit Bumrah (Rs 7 crore)
RR - Steve Smith (Rs 12.5 crore)
RCB - Virat Kohli (Rs 17 crore), AB de Villiers (Rs 11 crore), Sarfaraz Khan (Rs 3 crore)
SRH - David Warner (Rs 12.5 crore), Bhuvneshwar Kumar (Rs 8.5 crore)
The auction starts at 10 AM IST. It is Live on Star Sports network and hotstar.com