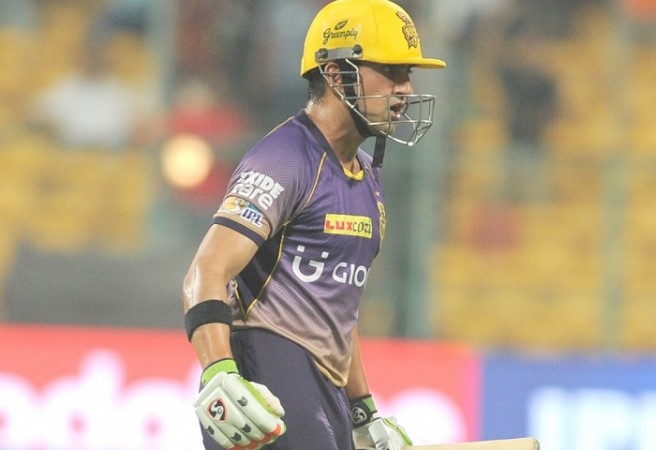 Gautam Gambhir shares a special bond with Kolkata Knight Riders (KKR) and their supporters. Now, he might not play for them this season as he was not retained by the franchise. He will be part of the IPL 2018 Players Auction to be held in Bengaluru on January 27 and 28.
Ahead of the auction, 36-year-old Gambhir revealed that it will be "tough" for him to not wear the KKR jersey in the 11th edition of the tournament but admitted that he knows the reason behind the team's move of releasing him.
Also read: Team-wise funds for IPL 2018 Auction
"It will be tough as KKR gave a platform to express myself as a batsman, a leader, as a human. But at the end of the day I respect the call KKR has taken, they have some solid reasons behind the move which they have explained and I am fine with them," Gambhir told PTI news agency today (January 24).
"There are no hard feelings at all, maybe there are fresh challenges waiting for me. I will be glad to accept them and turn things around. Let's see what happens," the left-hander, who captained KKR to two IPL titles(2012 and 2014), added.
KKR retained West Indies' players Sunil Narine (Rs 12.5 crore) and Andre Russell (Rs 8.5 crore). They have Rs 59 crore to spend at the auction. They can pick Gambhir via one of the three Right To Match (RTM) cards available to them.
The Delhi batsman said he wanted to play a role of a "senior statesman" in this year's IPL and was ready to play for any team.
"I am at a stage of my career where I want to be a senior statesman, a mentor to the younger cricketers. Whether that happens in KKR, Sunrisers (Hyderabad), Delhi, Mumbai I am absolutely fine with it," he said.
Gambhir has a base price of Rs 2 crore at the auction. In 2011, he was bought by KKR for a record $2.4 million in 2011. Previously, he had played for Delhi Daredevils (DD).