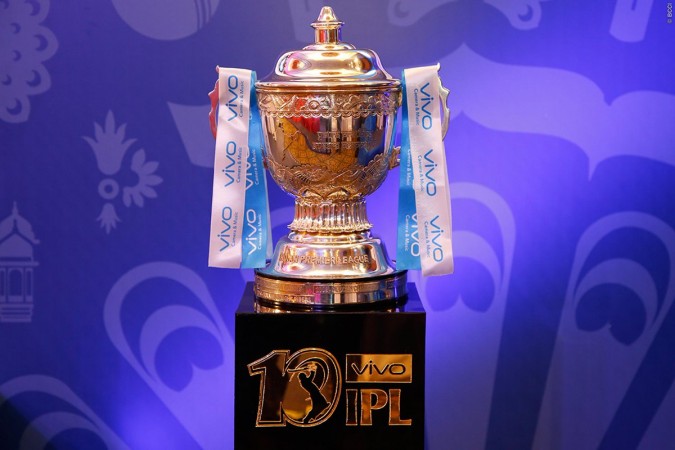 All the eight franchises in the Indian Premier League (IPL) have made their retention choices and now their focus shifts to the Players Auction to be held on January 27 and 28.
Kings XI Punjab (KXIP) and Rajasthan Royals (RR) hold edge over other teams as they have the maximum purse to shop for players at the 11th edition's auction. They retained only one player each.
KXIP picked left-arm spinner Axar Patel while RR, who are returning to the league after serving a two-year suspension, chose Australian captain Steve Smith.
The costliest player retained for IPL 2018 is Virat Kohli, who received Rs 17 crore from Royal Challengers Banglaore (RCB).
Each team has a purse of Rs 80 crore. While for each player retained there is a separate League Fee and Deduction Fee. For example, Delhi Daredevils (DD) retained Rishabh Pant and his League Fee was Rs 8 crore, however Rs 15 crore was deducted from the team's purse.
According to IPL Governing Council (GC) Player Retention Price Guideline, the first choice player retained (in case of three retentions), the salary cap charged will be - Rs 15 crore (first player), Rs 11 crore (second) and Rs 7 crore (third).
When a franchise retains only two then it will be - Rs 12.5 crore and Rs 8.5 crore respectively. In case of only one retention, the salary cap is Rs 12.5 crore.
Player Retention Policy
An IPL Franchise is eligible to secure up to 5 players by virtue of a combination of Player Retention (Pre Player Auction) and Right to Match (RTM) (During the Player Auction).
• A maximum of either 3 retention or 3 RTM at the discretion of the franchises
• If there is no retention before player auction then franchises can have up to 3 RTM
Following will apply irrespective of player retention or RTM
Maximum number of 3 Capped Indian players.
Maximum number of 2 Overseas players.
Maximum number of 2 Uncapped Indian players.
Who has how much to spend at IPL 2018 Players Auction? Here is the list
Total purse for each team - Rs 80 crore
Note: Each team can have a maximum of 25 players (up to 8 overseas) and a minimum of 18 for this year's IPL
Chennai Super Kings (CSK) - Rs 47 crore
Amount spent on retentions - Rs 33 crore
MS Dhoni - Rs 15 crore
Suresh Raina - Rs 11 crore
Ravindra Jadeja - Rs 7 crore
Right To Match (RTM) Available at auction - 2
---
Delhi Daredevils (DD) - Rs 47 crore
Amount spent on retentions - Rs 33 crore
Rishabh Pant - Rs 15 crore
Chris Morris - Rs 11 crore
Shreyas Iyer - Rs 7 crore
RTM Available - 2
---
Kings XI Punjab (KXIP) - Rs 67.5 crore
Amount spent on retention - Rs 12.5 cr
Axar Patel - Rs 12.5 cr
RTM Available - 3
---
Kolkata Knight Riders (KKR) - Rs 59 crore
Amount spent on retentions - Rs 21 crore
Sunil Narine - Rs 12.5 cr
Andre Russell - Rs 8.5 cr
RTM available - 3
---
Mumbai Indians (MI) - Rs 47 crore
Amount spent on retentions - Rs 33 crore
Rohit Sharma - Rs 15 cr
Hardik Pandya - Rs 11 cr
Jasprit Bumrah - Rs 7 cr
RTM available - 2
---
Rajasthan Royals (RR) - Rs 67.5 crore
Amount spent on retention - Rs 12.5 crore
Steve Smith - Rs 12.5 cr
RTM available - 3
---
Royal Challengers Bangalore (RCB) - Rs 49 crore
Amount spent on retentions - Rs 31 crore
Virat Kohli - Rs 17 cr
AB de Villiers - Rs 11 cr
Sarfaraz Khan - Rs 3 cr
RTM available - 2
---
Sunrisers Hyderabad (SRH) - Rs 59 crore
Amount spent on retentions - Rs 21 crore
David Warner - Rs 12.5 cr
Bhuvneshwar Kumar - Rs 8.5 cr
RTM available - 3