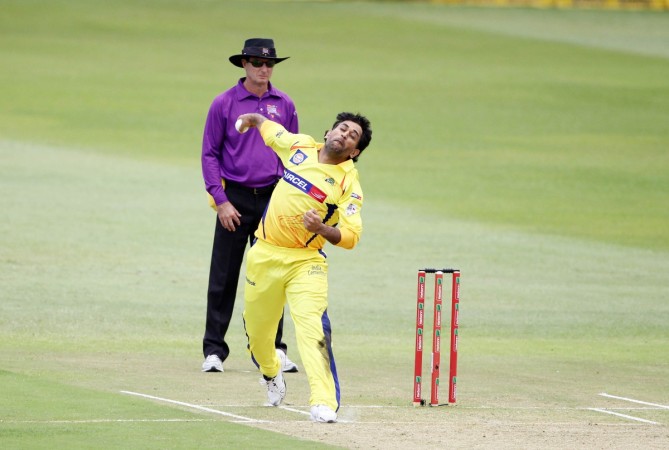 The Indian Premier League (IPL) has had its share of successes and controversies over the past 10 years. Since its inaugural edition in 2008, the Twenty20 tournament has come a long way, becoming the most sought after event in world cricket. Now, the focus shifts to mega players auction this weekend in Bengaluru, on January 27 and 28.
578 cricketers will go under the hammer at IPL 2018 Players Auction. Again, all eight teams will spend a lot of money to acquire the best players - Indian and foreign. The highest base price for a player is set at Rs 2 crore and 36 are in the list.
Also read: Team-wise funds for IPL 2018 Auction
The first-ever players auction was held in Mumbai on February 20, 2008. On that historic day, Mahendra Singh Dhoni emerged as the costliest pick, bought by Chennai Super Kings (CSK) for a whopping $1.5 million.
Also read: Full list of players for IPL 2018 auction
Since then, Dhoni and CSK have made a huge impact on the league. Dhoni, as the captain of the team, took them to two IPL titles and also two Champions League Twenty20 (CLT20) trophies.
After Dhoni's success at the first IPL auction, there have been other cricketers in the following years who created history by attracting big money. Yuvraj Singh and Ben Stokes were part of that record-breaking group.
A decade of shopping and do you remember who were the costliest players at each of the IPL Auction from 2008 to 2017. Find out here.
Costliest players bought at IPL Auctions (2008 to 2017)
2008 - MS Dhoni ($1.5 million) - Chennai Super Kings (CSK)
2009 - Andrew Flintoff (England) ($1.5 million) - CSK; Kevin Pietersen (England) ($1.5 million) - Royal Challengers Bangalore (RCB)
2010 - Shane Bond ($750,000+) - Kolkata Knight Riders (KKR); Kieron Pollard ($750,000+) - Mumbai Indians (MI)
Note: Both Bond and Pollard were bought in tie-breakers for an undisclosed sum through secret bids after more than one team showed interest.
Deccan Chargers (DC) and KKR were involved in tie-breaker for Bond while MI, RCB, CSK and KKR were tied for Pollard.
2011 - Gautam Gambhir ($2.4 million) - KKR
2012 - Ravindra Jadeja ($2 million+) - CSK
Note: Jadeja was bought by CSK in a secret tie-breaker beating DC.
2013 - Glenn Maxwell (Australia) ($1 million) - MI
2014 - Yuvraj Singh (Rs 14 crore) - RCB
2015 - Yuvraj Singh (Rs 16 crore) - Delhi Daredevils
2016 - Shane Watson (Australia) (Rs 9.5 crore) - RCB
2017 - Ben Stokes (England) (Rs 14.5 crore) - Rising Pune Supergiant (RPS)
Note: From 2014, IPL Auctions shifted from US dollars to Indian rupees for buying players.
The players listed above won the highest bids at auction. However, there are cricketers who were retained by franchises for more money. This year, Virat Kohli was the costliest player with Rs 17 crore as he was retained for that amount by RCB.