It's that big time of the year again when cricket fans around the world wait with bated breath to find out which Indian Premier League (IPL) team their favourite cricketers find a place in. The IPL auction is back and the 11th season of it is expected to be more exciting than it has been in recent years.
All you need to know about the auction
Much-adored IPL auctioneer Richard Madley will be back again to take the centrestage in Bengaluru as his unstoppable vocal chords and the occasional thumping of the hammer will make all the sounds on the D-Days.
Here is the full list of players available for the auction
The IPL 2018 Players Auction, as we mentioned above, will be nothing like ever before. Stars like Gautam Gambhir, Ravichandran Ashwin and even Ben Stokes, who were assured of an IPL team in the previous seasons, are free to be purchased by any of the eight teams.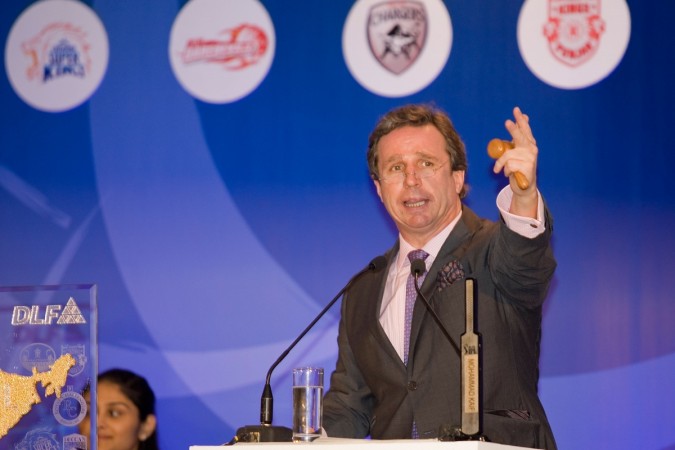 The new rules allowed the franchisees an option to retain up to a total of five players for the season while the other incoming players will be absolutely new to the teams.
The five players could be retained either via the Player Retention (Pre-Auction) or the Right to Match (RTM) cards, during the auction. The maximum limit for both the retention procedures were/have been set at 3. That is, either 3 at pre-auction or 3 RTM cards.
Dhoni, Kohli, Rohit Sharma are already retained: Here's the full list
This season will be momentous again as two of the biggest franchisees - both former champions - return to the fore after an absence of two years from the IPL: Chennai Super Kings (CSK) and Rajasthan Royals (RR).
Let's look at the money available in the overall purse for all teams ahead of the auction
Kolkata Knight Riders: Rs 59 crore | RTM cards available: 3
Chennai Super Kings: Rs 47 crore | RTM cards available: 2
Sunrisers Hyderabad: Rs 59 crore | RTM cards available: 3
Rajasthan Royals: Rs 67.5 crore | RTM cards available: 3
Delhi Daredevils: Rs 47 crore | RTM cards available: 2
Royal Challengers Bangalore: Rs 49 crore | RTM cards available: 2
Mumbai Indians: Rs 47 crore | RTM cards available: 2
Kings XI Punjab: Rs 67.5 crore | RTM cards available: 3
The total purse for all teams were Rs 80 crore
KEY INFO: DATES, TIME, HOW TO WATCH IPL 2018 AUCTION
Dates: Saturday January 27 and Sunday January 28

Start time: 10 am IST on both days

Live on TV: Star Sports 1/HD -- also available in Hindi and Tamil (India)

Pre-show starts at 9 am IST. Main auction starts at 10 am IST

Live streaming: Hotstar

Live updates: IBTimes live updates (Link to be made available later)