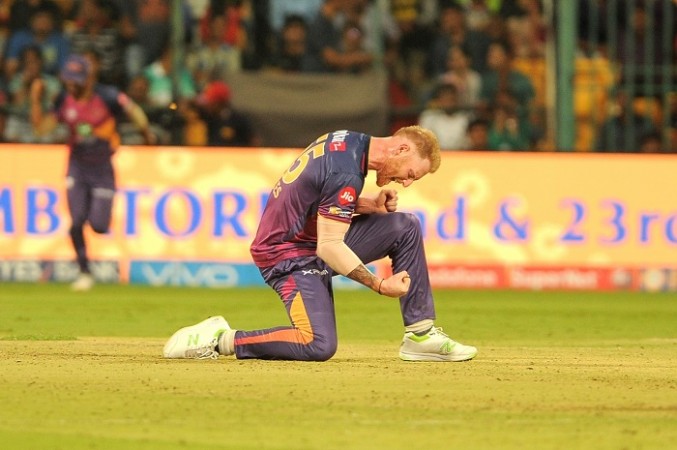 Indian Premier League (IPL) teams are set to be involved in intense bidding wars as they head into the mega players auction this weekend in Bengaluru. The highest reserve price for a player is Rs 2 crore and 36 of them are in that top bracket at IPL 2018 Players Auction.
January 27 and 28 (Saturday and Sunday) will see all eight IPL teams shopping for players and strengthening their squads for the 11 edition of the league.
Also read: Team-wise funds remaining for IPL 2018 Auction
There are 13 Indians and 23 overseas cricketers with the highest reserve price of Rs 2 crore. The next best base price is Rs 1.5 crore followed by Rs 1 crore, Rs 75 lakh and Rs 50 lakh. For uncapped players, the reserve price starts at Rs 40 lakh followed by Rs 30 lakh and Rs 20 lakh.
Some of the players with Rs 2 crore base price will go under the hammer in the Marquee lists. A total of 578 players are available at auction. The initial list had 1,122 players.
In IPL 2015 auction, Yuvraj Singh set the record for the highest bid. He was bought for a whopping Rs 16 crore from Delhi Daredevils (DD). The costliest overseas player bought at auction is England all-rounder Ben Stokes, for Rs 14.5 crore by Rising Pune Supergiant (RPS) in 2017.
Here are the players with the highest base price for IPL 2018 auction
Indians
1. Ravichandran Ashwin
2. Shikhar Dhawan
3. Ajinkya Rahane
4. Gautam Gambhir
5. Harbhajan Singh
6. Yuvraj Singh
7. Murali Vijay
8. KL Rahul
9. Kedar Jadhav
10. Dinesh Karthik
11. Robin Uthappa
12. Yuzvendra Chahal
13. Karn Sharma
Overseas
14. Chris Gayle (West Indies)
15. Kieron Pollard (West Indies)
16. Mitchell Starc (Australia)
17. Ben Stokes (England)
18. Dwayne Bravo (West Indies)
19. Glenn Maxwell (Australia)
20. Chris Lynn (Australia)
21. Brendon McCullum (New Zealand)
22. James Faulkner (Australia)
23. Marcus Stoinis (Australia)
24. Chris Woakes (England)
25. Quinton de Kock (South Africa)
26. Pat Cummins (Australia)
27. Josh Hazlewood (Australia)
28. Mitchell Johnson (Australia)
29. Rashid Khan (Afghanistan)
30. Colin Ingram (South Africa)
31. Eoin Morgan (England)
32. Corey Anderson (New Zealand)
33. David Willey (England)
34. Cameron White (Australia)
35. Liam Plunkett (England)
36. Angelo Mathews (Sri Lanka)
The below list contains the individual breakdown of Capped Players as per their base price
| | | | |
| --- | --- | --- | --- |
| Base Price (INR) | Total | Indians | Overseas |
| 2 Crore | 36 | 13 | 23 |
| 1.5 Crore | 32 | 5 | 27 |
| 1 Crore | 31 | 9 | 22 |
| 75 Lacs | 23 | 5 | 18 |
| 50 Lacs | 122 | 30 | 92 |
The breakdown of Uncapped Players as per their base price is as below
| | | | |
| --- | --- | --- | --- |
| Base Price (INR) | Total | Indians | Overseas |
| 40 Lacs | 14 | 8 | 6 |
| 30 Lacs | 17 | 10 | 7 |
| 20 Lacs | 303 | 280 | 23 |