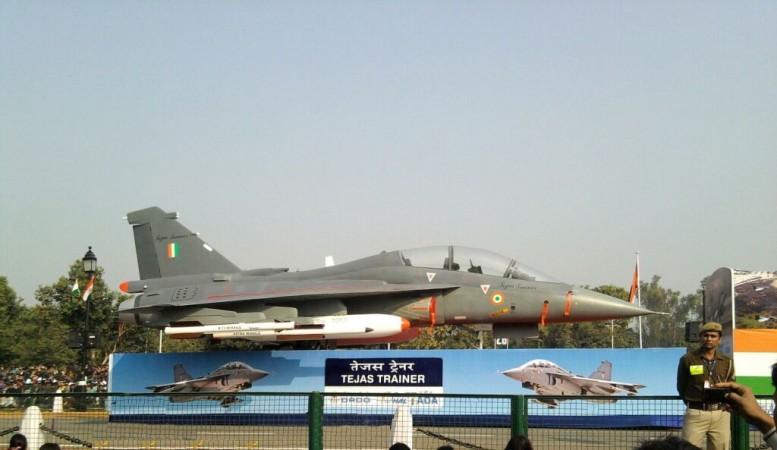 Defence Minister Manohar Parrikar has, in a meeting of the Defence Acquisition Council (DAC) which he chaired, cleared defence deals worth Rs 80,000 crore, and also given his nod to a new blacklisting policy that replaces the one where any firm found indulging in corrupt practises would be permanently barred from competing for defence contracts.
The deals finalised are for the procurement of light combat aircraft (LCAs), T-90 tanks, unmanned aerial vehicles (UAVs) and Pinaka missiles, all manufactured in India. The procurement of the LCAs is in line with the policy the government had outlined earlier.
Besides strengthening the armed forces further, the procurements will also be a boost to Prime Minister Narendra Modi's flagship Make in India initiative, which looks to boost manufacturing and industry in India. Also, limiting defence procurement to Indian firms would also reduce the chances of leaking of data, as happened in the case of the high-tech Scorpene submarines.
Details of procurement
One of the primary acquisitions will be an improved version of the Tejas LCA, up from Mark 1 to Mark 1A or Mark 2. The Indian Air Force (IAF) will get 83 of them from Hindustan Aeronautics Ltd (HAL), in a deal valued at Rs 52,000 crore. Several other Tejas aircraft have already been tested by the IAF, and are expected to be inducted into it by next year or the year after that.
Another deal the DAC cleared for Rs 3,000 was for 15 light combat helicopters, to be used by both the Indian Army and the IAF. These, too, will be produced by HAL. The armed forces will also get around 600 UAVs from Indian manufacturers for a cost of Rs 1,100 crore. Many of these UAVs are expected to be used to help the country seal its border with Pakistan, deterring infiltrators and terrorists.
India is also expected to procure nearly 1,700 T-90 tanks, originally made by China. The DAC has now ordered the procurement of 464 of them from Russia, at a cost of Rs 13,000 crore. This is also expected to deepen India's military ties with Russia.