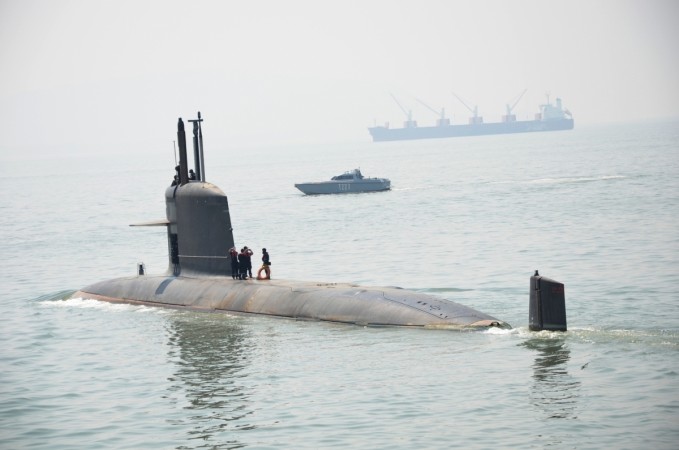 The leak of the data of the Scorpene-class submarines, which are India's most advanced underwater vessels, did not happen in India, Navy chief Admiral Sunil Lanba said on Saturday. He was speaking after guided-missile destroyer Mormugao was launched.
Documentation of the Scorpene submarines, which are being made in Mumbai in collaboration between the Indian Navy and French company DCNS, had begun to appear in an Australian newspaper called The Australian before they were stopped, thanks to a court order.
However, the leak had raised the bogey of espionage, given that India is currently jostling for maritime superiority in the Indian Ocean, and is expected to use the Scorpene-class submarines to stamp its authority in the region where China is trying to make its own mark.
Speaking about the leaks, Admiral Lanba said: "Preliminary probe in the case has found that the leak did not take place in India but at DCNS office in France." He also said: "There is a high-level committee which is inquiring into the Scorpene leak on our side. Based on this inquiry, we will see what needs to be done, and whether any mitigation measures are required."
Lanba went on to add: "DCNS and the French government have launched an inquiry in France. We will see what needs to be done based on this inquiry."
At the time of the leak, the biggest fear was that sensitive information about the submarines would come out in the open, thereby neutralising any advantage India would have with the new underwater vessels.
Defence Minister Manohar Parrikar had, at that time, attempted to dispel fears, saying that all the sensitive data in the files that had been leaked had been redacted. However, Australian journalist Cameron Stewart, who was the primary reporter on the leaks, called Parrikar's comments "completely laughable," and said: "They [Indian Navy] are either incredibly stupid or deliberately misleading the Indian people to play down the damage to India's national security."