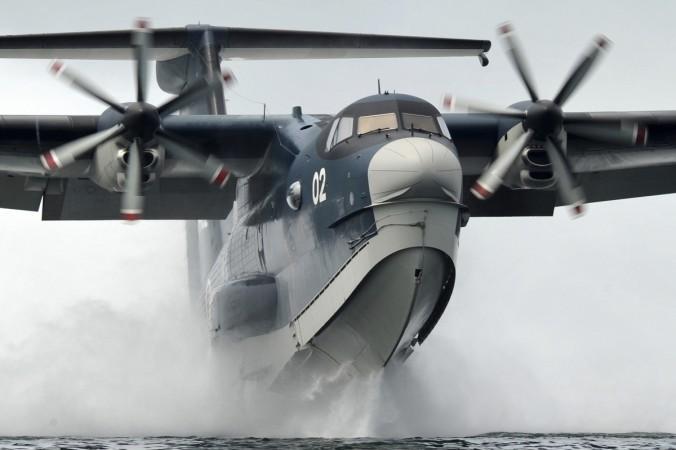 India has restarted work on a stalled project of acquiring 12 US-2i amphibious aircraft from Japan, ahead of Prime Minister Narendra Modi's visit to the eastern country. The deal on the aircraft will not only work wonders for bilateral partnership for the two countries, but will also be a sign of alliance against China's increasing aggressive claims over parts of East and South Asia.
The project has been in the works since 2013, when Japan removed its self-imposed embargo on selling military hardware to other countries. However, the price of the aircraft had delayed the project significantly. The 12 aircraft were priced at $1.6 billion or Rs 10,720 crore. The current price will be Rs. 10,000 crore.
The aircraft deal will be a strong message to China, which has been making claims in the Asia-Pacific region. Whether it claiming the South China Sea dispute or claims over parts of Ladakh and Arunachal Pradesh, the country has been increasingly hostile to its neighbours.
In its latest infraction, it stopped work at a village in Ladakh claiming that the area fell under China.
India is investing on the aircraft, which can land on water as well, and will be given to the Coast Guard and the navy. Japan, US and India are also regular participants at the annual Malabar naval exercises, which has not been to China's liking.
The aircraft are powered by four big turbo-props. They can do short take-offs and can be especially significant in search and rescue operations. It has the seating capacity of 30.