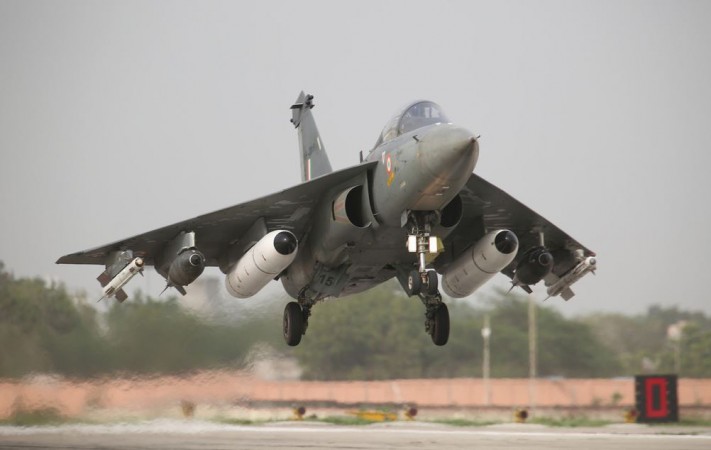 Light Combat Aircraft (LCA) Tejas' third series production variant (SP-3) made its first successful test flight on Wednesday, marking a milestone for scientists and engineers at Hindustan Aeronautics Limited (HAL).
Tejas SP-3 was flown for 15 minutes by Air Commodore K A Muthanna (retired) at HAL's Flight Operations And Flight Test Centre in Bengaluru.
"It took off at around 8.40 am. The pilot wanted to make use of the favourable early morning weather and decided to go for it (flight) after the aircraft was cleared by various agencies. The flight lasted about 15 minutes," an official was quoted as saying by Mathrubhumi.
Tejas SP-3 was cleared following the completion of engine ground run (EGR) and low-speed taxi trials (LSTT).
HAL has been working overtime to keep up with Indian Air Force Chief Air Chief Marshal Arup Raha's wish of getting Tejas SP-3 ready by IAF Day on October 8. It is expected to be a part of the static display during the event at Hindon Air Force Station.
The report noted that HAL engineers may conduct two more test flights in the next three days before taking a decision on its participation at the IAF Day.