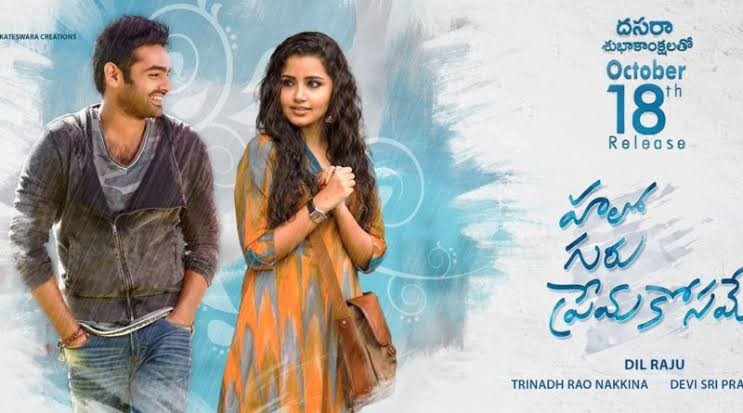 Hello Guru Prema Kosame (HGPK) has remained rock-steady at the box office on Friday and Saturday and its three-day collection has crossed Rs 15 crore gross mark in Andhra Pradesh and Telangana (AP/TG).
Ram Pothineni, who is one among the successful young Telugu actors, has suffered a setback in his career with back-to-back flops. He has chosen a family drama in a bid to score a hit for himself. The promos of Hello Guru Prema Kosame had struck a chord with the viewers and doubled their curiosity and expectations from it. Trade experts predicted that this hype would help it start with a bang.
Having good advance bookings, the Trinadha Rao Nakkina-directed film registered good response with some cinema halls witnessing 100 percent occupancy on its opening day. Hello Guru Prema Kosame collected Rs 5.70 crore gross at the AP/TG box office on the first day and earned Rs 3.75 crore for its distributors.
Hello Guru Prema Kosame garnered mixed talk from viewers and critics, who said that the film deals with a tried and tested script that has predictable and slow-paced narration in the second half. But many of them were impressed with situation humour that makes the film a good entertainer for the family audience.
The word of mouth helped the Ram Pothineni starrer fare well on Friday and Saturday. Hello Guru Prema Kosame has collected Rs 5.66 crore gross and Rs 4.57 crore gross at the AP/TG box office on its second and third day, respectively. Its total collection has reached Rs 15.93 crore gross.
The distributors have invested Rs 20 crore on the theatrical rights for the Telugu states. Hello Guru Prema Kosame earned them Rs 7.48 crore for them. The film has recovered 37.40 percent of their investments in two days. The movie is expected to recover the remaining amount by the end of its opening week.
| | | |
| --- | --- | --- |
| Area | Rights | Earnings |
| Nizam | 6.50 | 4.50 |
| Ceded | 3.50 | 1.40 |
| Vizag | 2.50 | 1.44 |
| G East | 1.60 | 0.68 |
| G West | 1.40 | 0.49 |
| Krishna | 1.60 | 0.69 |
| Guntur | 2.00 | 0.86 |
| Nellore | 0.90 | 0.32 |
| AP/TG Total | 20.00 | 10.38 |