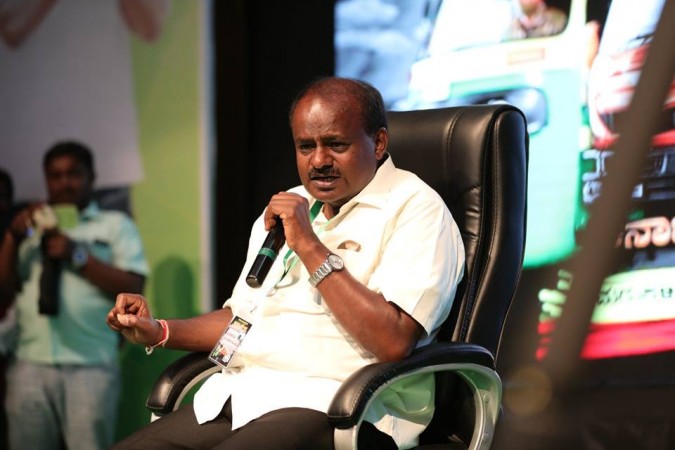 It's just days Congress and Janata Dal (Secular) came together to form the government in Karnataka, but cracks seem to be appearing already. This became evident when the newly-elected Karnataka chief minister HD Kumaraswamy said that there were some "issues" over portfolio allocation with Congress.
The JD (S) president, however, reassured on Saturday, May 26, that it was not something that will pull down the government. He added that once the local Congress leaders get the approval from the high command, cabinet expansion will 'happen smoothly', Press Trust of India reported.
"Portfolios have not been allocated. There are some issues regarding portfolios, but it is not an issue that will pull down the government." Kumaraswamy said.
On the farm loan waiver issue, he said, "I will try not to take up an issue as a prestige issue and try to solve a problem Otherwise, I will see. I will not stick to this post, leaving my self-esteem."
Regarding portfolio allocation and cabinet expansion, several senior Congress leaders had also visited New Delhi to discuss it with party president Rahul Gandhi.
"State Congress leaders have to get approval from their central leadership, that's the reason they are going to Delhi today. Once they come back cabinet expansion will happen smoothly," Kumaraswamy said.
According to reports, the chief minister had interacted with senior Congress leaders Siddaramaiah, Parameshwara, and KC Venugopal before they left for New Delhi.
"We discussed portfolio allocation. First, we need to finalize the portfolios between the two parties. Thereafter, we will decide whom to allocate what ministry," Venugopal told the news agency after the meeting Gandhi.
Out of the state's 34 ministries, 22 belong to Congress while 12 -- including the post of Chief Minister -- will belong to JD(S) in the new cabinet.
Kumaraswamy will also meet Indian Prime Minister Narendra Modi on Monday, May 28, in New Delhi. He is also likely to hold discussions with the top brass of Congress during the visit.