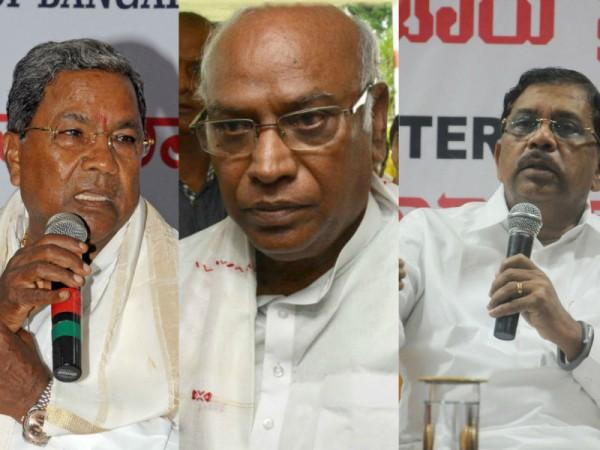 The exit polls of Karnataka Assembly elections 2018 predicted a hung assembly and it gave rise to speculations about possible post-poll alliances and chief ministerial candidates.
Most of the exit polls have predicted that the BJP would win more seats than Congress. However, they would not reach the magic figure to form the government, making JD(S) the kingmaker, but it is not yet known to which party would it extend support.
During the campaign, the Janata Dal–Secular (JDS) supremo HD Kumaraswamy made it clear that he would not support Congress as he would not want his arch-rival Siddaramaiah to be the chief minister. The political pundits are keeping their fingers crossed on whom would the Congress high command select as CM candidate to get JDS on board.
Talking to a Kannada news channel, Siddaramaiah said he was ready to sacrifice his post if the party wants to appoint a Dalit candidate as CM. "I'll tell them do it. I'm not against anybody. "The party will have to take the opinion of the legislators and the high command has to agree to it," he said.
On the other hand, two senior Dalit leaders have evinced their interest in the CM post. Congress leader Mallikarjun Kharge said he would accept the offer if the party chooses him considering his work. But he would not be impressed if he is selected for the post just because he is a Dalit.
Mallikarjun Kharge said whichever decision the Congress party takes, he would accept.
"This issue has been created in media to create differences between us. We are clear that high command will decide on it. It's just a matter of 12 hours," DNA quoted Kharge as saying.
Meanwhile, G Parameshwara, another Dalit leader from Congress told The New Indian Express: "I will convene the CLP after results as per procedure following the party's directive and if it elects Siddaramaiah as chief minister, I have no objection."