Is HD Kumaraswamy the chief cleric of Karnataka? It seems like the Karnataka Chief Minister has taken the smartphone game "Temple Run" way too seriously. With his visit to the Eshwat temple at Haradanahalli on Monday, August 13, the leader has set a new record by visiting around 40 temples during his first 82 days since he assumed office.
Battling heavy rains, Kumaraswamy along with his father former Prime Minister HD Deve Gowda and other family members visited Dharamsthala on Monday, Aug 13 night as part of a pilgrimage tour that the family is currently taking.
H D Kumaraswamy, chief minister (CM) of Karnataka and his father H D Deve Gowda, former prime minister, visited Dharmasthala on the night of Monday, August 13, along with their family members as part of the pilgrimage tour.
Till Sunday, Aug 12 Kumaraswamy had visited 34 temples and the figure went upto 40 after he visited the Eshwar temple along with four other temples in Holenarasipura taluk of Hassan district before heading to Kukke Subramanya and Dharamasthala temples, as reported by the Times of India.
The CM has also visited popular mutts such as Mandya's Adichunchanagiri, Mysuru's Suttur and Tumakuru's Siddaganga. His visits had begun as a way to thank the almighty for making him the chief minister of the state and since then, there has been no looking back for the JDS leader.
"Once in power, several chief ministers have sought the intervention and support of the almighty to tide over personal or political crises they face but Kumaraswamy has has been exceptional," Times of India quoted political analyst Sandeep Shastri as saying in its report on the CM's temple runs.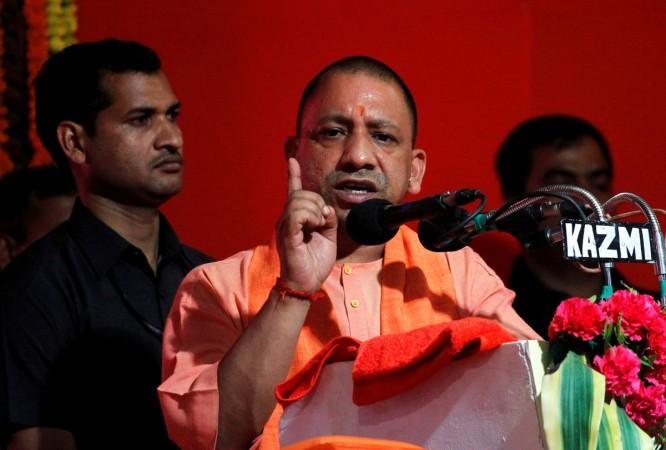 Kumaraswamy, who recently broke down during a speech calling the CM's post as a "bed of thorns", is giving a tough competition to Uttar Pradesh's Chief Minister Yogi Adityanath who is also the chief of the Goraknath temple. Kumaraswamy's predecessor BS Yeddyurappa had also gone on a temple visit spree when he became the Chief Minister in 2008.
Kumaraswamy has visited a lot of temples in various parts of Karnataka and a few even outside the state but has not visited even a single temple in North Karnataka, according to The New Indian Express. Ever since he came to power, the leader, whose family is said to be God-fearing, has even visited several mosques and churches in Mysuru region.
"Former PM HD Deve Gowda's family has strong faith in astrology and religious rituals ever since it entered the political arena. Kumaraswamy was an exception. But a series of health setbacks in the past few years has, perhaps, forced him to become religious," the Times of India quoted a JDS leader close to Kumaraswamy's family as saying.
The Chief Minister had, earlier in May, said that his temple visits were just for the welfare of farmers in the state and to pray for a stable coalition government in the state, when questioned over his temple run after becoming the chief minister.
It would not harm if the chief minister could put a break at his temple visits and instead, focus on the issues that actually matter to the people of the state.