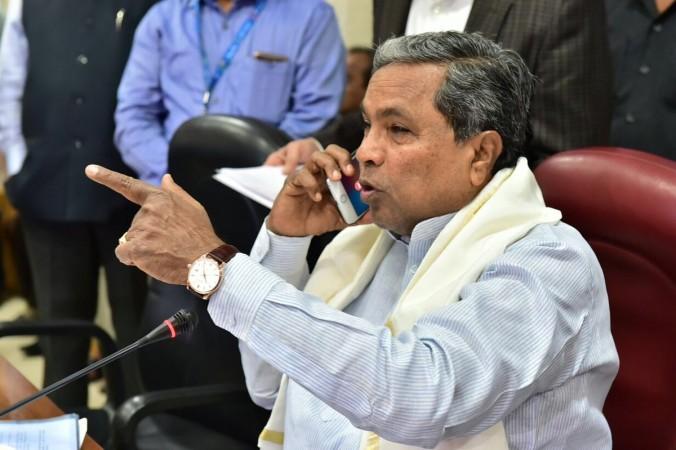 After former Prime Minister HD Deve Gowda, yet another high-profile politician is set to occupy the hot seat on Weekend with Ramesh season 3. Well, it is none other than Karnataka Chief Minister Siddaramaiah.
The buzz says that Zee TV has successfully convinced Siddaramaiah to be part of Weekend with Ramesh 3. His episodes will be shot on June 22 between 10 am and 3 pm. It will be aired on June 24 and 25. Interestingly, his wife Parvathamma, who has kept herself out of media glare all these years, will be part of the show.
The channel has also approached a couple of politicians who have a good rapport with him to share their views on Siddaramaiah's personality. Sources say that the chief minister was not keen to occupy the seat but his close confidantes requested him to accept the offer so that his successful journey will be told through the show to the people of Karnataka.
The two episodes are expected to narrate about his childhood, his political entry, family, the death of his son and more.
In this season, 19 celebrities have taken part and Golden Star Ganesh will be the last celebrity to be sitting on the hot seat. The curtains will be dropped on July 2 for the Ramesh Aravind-hosted show.
Weekend with Ramesh is a TV show that tells the success stories of achievers from Karnataka. Here is the complete list of celebrities who have attended this season:
Episode No.
Guest(s)
Original air date
Episode 1
Prakash Raj
25 March 2017
Episode 2
26 March 2017
Episode 3
Jaggesh
1 April 2017
Episode 4
2 April 2017
Episode 5
Arjun Janya
8 April 2017
Episode 6
9 April 2017
Episode 7
Gangavathi Pranesh
15 April 2017
Episode 8
16 April 2017
Episode 9
Bharathi Vishnuvardhan
22 April 2017
Episode 10
Jayanth Kaikini
23 April 2017
Episode 11
Ravi D. Channannavar
29 April 2017
Episode 12
V. Harikrishna
30 April 2017
Episode 13
Rakshith Shetty
6 May 2017
Episode 14
Priyamani
7 May 2017
Episode 15
Kashinath
13 May 2017
Episode 16
N. Santosh Hegde
14 May 2017
Episode 17
Krishnegowda
20 May 2017
Episode 18
Vijay Raghavendra
21 May 2017
Episode 19
B. Jayashree
3 June 2017
Episode 20
Vijay Sankeshwar
4 June 2017
Episode 21
HD Deve Gowda
10 June 2017
Episode 22
Shruthi
17 June 2017