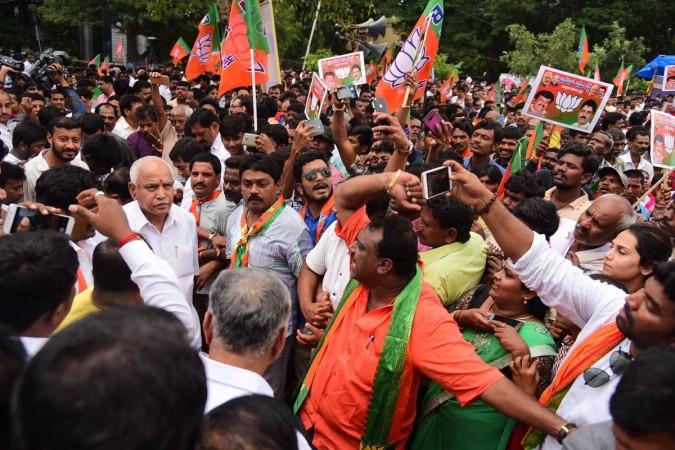 Just days after several Congress leaders were upset over not getting ministerial berths, Bharatiya Janata Party leader BS Yeddyurappa has now claimed that several disgruntled leaders from the ruling party are keen to join BJP.
While addressing his partymen on Saturday, June 9, the Karnataka BJP chief urged party members to remain a 'strong opposition' as they have the 'complete strength' with 104 members in the assembly. Yeddyurappa has even asked them to start preparing for the upcoming 2019 Lok Sabha polls, reports Press Trust of India.
"Several disgruntled young leaders from Congress and JD(S) are eager to join the BJP. How long this government will function is a different matter, but without aspiring for a seat of power, let us all 104 members work as successful opposition with our good work," Yeddyurappa was quoted as saying by PTI. He further added:
It is our responsibility to induct those who are disgruntled with the JD(S) and Congress and their style of administration in every assembly segment, and are willing to join the BJP, thereby strengthening the party in every constituency."
Yeddyurappa's comment comes just days after the portfolio allocation sparked a row within the newly-formed government. One of the prominent names to express dissatisfaction was former minister and dissident MLA MB Patil.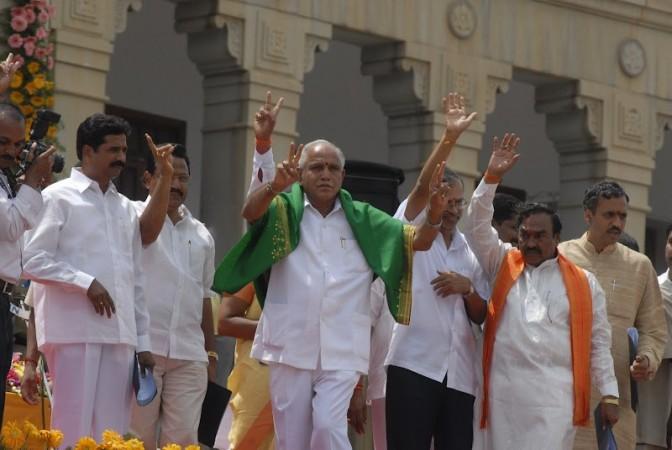 Congress president Rahul Gandhi had turned down Patil's request to become the deputy chief minister which, understandably, irked his supporters. Apart from the former Water Resources minister, supporters of other senior Congress leaders like HK Patil, Ivan D'Souza, and Pratapgouda Patil staged protests in parts of Bengaluru over their leaders' exclusion from the cabinet, the Times of India reported.
The dissident activities were even evident in the JD(S) camp as supporters of ministers GT Deve Gowda and CS Puttaraju organized protests in Mysuru and Mandya districts. The supporters were demanding better ministries despite Gowda getting the portfolio for Higher Education while Puttaraju got Minor Irrigation. Interestingly, both leaders wanted the Transport ministry which was handed over to DC Thammanna of JD(S), the daily reported.