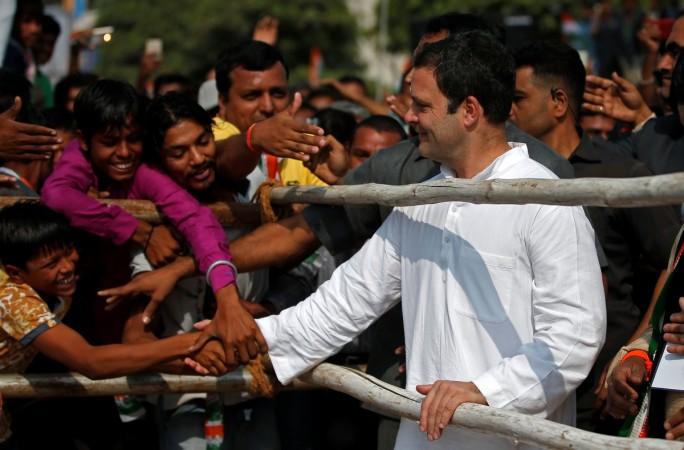 Congress president Rahul Gandhi's speech at Madhya Pradesh's Mandsaur district made headlines after he promised farm loan waivers within 10 days if his party comes to power.
On June 6, Gandhi sounded the poll bugle in Madhya Pradesh at a farmers rally on the occasion of the first death anniversary of six farmers who were killed by police firing last year.
However, his speech did not go down well in the BJP camp as the Madhya Pradesh Minister of State for Cooperatives Vishwas Sarang took a dig at the Congress chief on Thursday, June 7.
While comparing Gandhi's speech to that of Bollywood movie 3 Idiots' speech, Sarang said:
"Like the movie 3 Idiots, Rahul Gandhi read out the speech written by someone else. It was dramatic, immature and clearly scripted. There were no facts and data. He talked about setting up food processing units in the district. Only a week ago Madhya Pradesh Chief Minister Shivraj Chouhan had talked about food processing."
According to News 18, he further added: "The food chain Gandhi talks about is actually a 'fraud chain' and Robert Vadra is a prominent character of this chain."
Sarang reaffirmed farmers faith in BJP and said that they are happy under the current government. He also added the government is providing loans to farmers at zero percent rate. "This is not a loan but a financial assistance," News 18 quoted Sarang as saying.
The BJP minister also took potshots at Gandhi over his "Made in Mandsaur" comment as he said: "First materialise 'Made in Amethi' and observe Multai incident anniversary before claiming such things in MP."
Gandhi had earlier said that he wants to see 'Made in Mandsaur' tag on mobile phones rather than 'Made in China.' While criticising PM Modi and Madhya Pradesh Chief Minister Shivraj Singh Chouhan, Gandhi had said that only PCC chief Kamal Nath, campaign committee chief Jyotiraditya Scindia and other state Congress leaders can help achieve this.