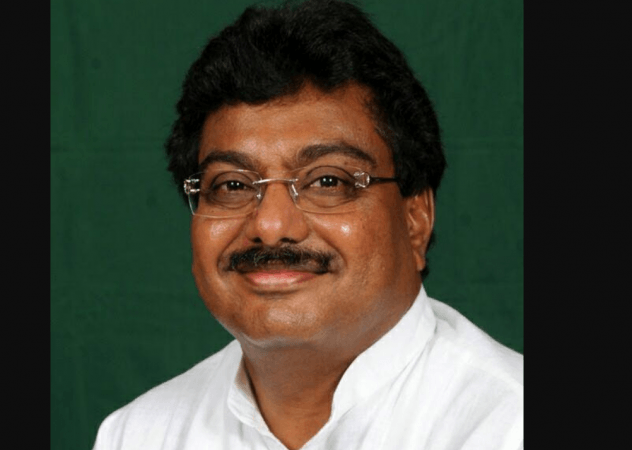 In March, just weeks before the 2018 Assembly elections, the Congress-run Karnataka government had approved the seven-member committee's recommendation to accord separate minority religion tag to Lingayat.
It was seen as Siddaramiah's masterstroke to counter BJP's pro-Hindu campaign for election. But, as it turned out, the former's decision was a major blunder, as Lingayat community-dominant areas of North Karnataka saw as Congress' opportunistic ploy to divide Hindus for electoral gains and deny a Lingayat leader, Yeddyurappa, to become CM.
The consolidation of Lingayat voters against Congress in those regions was so strong that many cabinet-level ministers including Vinay Kulkarni (Mines and Geology minister) from Dharwad, Sharanprakash Patil (Medical Education minister) from Sedam, Basavaraj Reddi(Higher Education minister) from Yelaburga, BR Patil from Aland and other sitting Members of Legislative Assembly (MLAs) suffered shock defeats.
Even Horticultural Minister SS Mallikarajun, the son of the senior Congress leader Shamanur Shivashakarappa who opposed the move to recommend separate religion tag to Lingayat, lost the election.
The lone poster boy of pro-Lingayat religion who managed to register a comfortable win was MB Patil (Water Resources Minister) from Bableshwar.
But, it is still haunting MB Patil, as Congress, probably fearing Lingayat backlash, denied him entry into the recently formed 27-member cabinet ministry of HD Kumaraswamy-led JDS-Congress coalition government.

The snub apparently irked MB Patil and his loyal local gram panchayat subordinates are contemplating to resign en masse if their leader is not given cabinet berth soon. Since the induction of new ministers on June 6, they have been staging dharnas in Bableshwar and Bengaluru.
MB Patil has been conducting meetings with several disgruntled ministers -- Satish Jarkiholi, HK Patil, SR Patil and Eshwar Kandre -- to chart out the next plan of action to convey their statement to the Congress high command on mistreatment meted out to them.
On June 8, several high profile leaders, including deputy chief minister Dr Parameshwara, DK Shivakumar, Krishna Byregowda and even Kumaraswamy, met MB Patil at his Sadashivangar residence.
MB Patil has criticised the state Congress leadership and said he should not be made the lone scapegoat for the election debacle in North Karnataka and there are several other reasons for Congress' loss.
Patil added he has self-respect and is not a second-class citizen, hinting that he might not accept a cabinet post in the second round of ministry expansion. It will be interesting to see what course of action he will take.
It's not just MB Patil, even other senior North Karnataka Congress leaders such as Satish Jarkiholi, HK Patil, SR Patil, Eshwar Kandre and even Basavaraj Horatti of JD(S) who supported pro-Lingayat religion tag have been left out of the Cabinet.
With 8 and 2 posts left for Congress and JD(S), respectively, for the second round of cabinet expansion in coming months, it remains to be seen who will make it to the final cut.