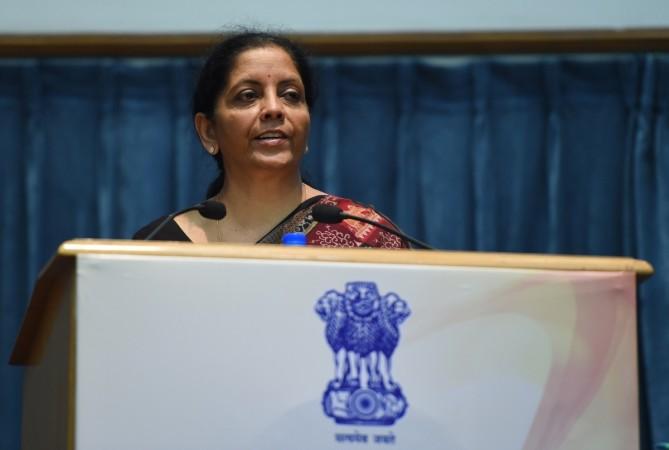 The Uttar Pradesh Defence Industrial Corridor saw a muted response from the private sector defence manufacturing companies. The Defence Public Sector Undertakings saved the day as a series of projects were launched at Aligarh, Uttar Pradesh on Saturday. Defence minister Nirmala Sitharaman reaffirmed the role of private as well as public sector players in exporting the defence manufactured products.
Defence Public Sector Undertaking (PSU), Hindustan Aeronautics Limited (HAL) turned out to be the top investor in the corridor with its Chairman, T Suvarna Raju, announcing an investment of Rs 1200 crore in the corridor. He further added that it will boost the local investment for next 25 years and create employment in the state.
The Economic Times reported that the HAL has already invested Rs. 700 crore in Lucknow for the Tejas Light Combat Aircraft and upgrade of the Sukhoi fighters and an additional Rs 200 crore investment in Korwa is for the same purpose. Apart from these investments, it also has invested Rs 200 crore in Kanpur for transport aircraft.
Similarly, Ordnance Factory board chairman informed that it will support the UP corridor with an investment of Rs 1076 crore in the next five years. Bharat Electronics Limited has given a commitment of Rs 200 crore for the modernisation of its facility in Ghaziabad and an additional Rs 40 crore for establishing a regional support centre in Agra.
Private players had little participation with Bharat Forge announcing an investment of Rs 200 crore for setting up an ammunition factory moreover MKU, has committed to invest Rs 900 crore in electro-optic facilities in Noida.
The central government, in consultation with the state authorities, have identified six nodal points for UP defence corridor viz. Agra, Aligarh, Lucknow, Kanpur, Chitrakoot and Jhansi. The event held in Aligarh was one of the proposed stakeholder engagements. Along with Uttar Pradesh, Tamil Nadu has also been identified for the enhancing production facilities; create a supply chain of MSMEs and manufacturers, and testing and export facilitation centres.
During the event, UP Chief Minister Yogi Adityanath requested the defence minister to shift the venue of Asia's largest Airshow, Aero India, from its traditional location in Bangalore to Air Force station, Bakshi Ka Talab, Lucknow. UP CM was of the opinion that the biennial Aero India show will boost the corridor in the state.