Mohammed Shami's wife Hasin Jahan has alleged she was given sleeping pills and the India speedster's family tried to kill her, according to a Kolkata police official.
The 28-year-old and Jahan have been involved in an ongoing controversy that has seen the latter accuse the Delhi Daredevils bowler of having an extramarital affair, assaulting her and even fixing matches.
Jahan initially lodged a complaint at the Kolkata Police headquarters. A First Information Report (FIR) was registered against Shami and four others under Sections 498A, 323, 307, 376, 506, 328 and 34 of the IPC (Indian Penal Code) based on the complaint.
The Kolkata Police traveled to Uttar Pradesh last weekend to probe the case. They were hoping to have a conversation with Shami's family based on the allegations slapped against them by Jahan. The police are also trying to contact the doctor who reportedly treated her after the bowler's family allegedly tortured her.
"Our team couldn't meet Shami's family there. However, his wife Hasin Jahan had alleged that she was given sleeping pills and the family had tried to kill her. Police officials are trying to get in touch with the doctor who apparently treated her to know the truth," an official was quoted as saying by The Indian Express.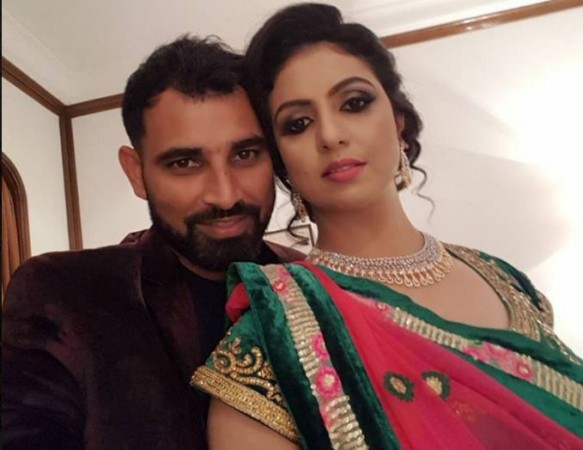 Jahan had earlier suggested Shami was involved in match-fixing. She claimed her husband met a "Pakistani girl" named Alishba and even took money at the insistence of an England-based businessman named Mohammed Bhai in Dubai.
Shami's wife even claimed the bowler slept with the Pakistan model in Dubai. However, Alishba has denied the monetary exchange during their one-hour meet for breakfast February 18.
Shami was a part of India squad for the South Africa series that took place earlier this year. Shami was not included in the T20I squad, which then saw him leave the African nation in mid-February.
The Kolkata Police had earlier approached the Board of Control for Cricket in India (BCCI) to get the details of Shami's schedule. Joint Commissioner of Police (Crime) Praveen Tripathy confirmed they have received a letter from the BCCI asserting that the pacer was February 17-18 in Dubai.
"We have received a letter from BCCI, which shows that Mohammed Shami was in Dubai on 17th and 18th February. We are investigating the other things related to it," Tripathy said.
The Indian Express reported that the police are still unclear if Shami's trip to Dubai was sponsored by the BCCI or it was at personal expense. The same report also said the Kolkata Police are probing to find out if the Indian cricketer had been alone during his time in the Middle East.