Mohammed Shami's wife Hasin Jahan said Monday, March 19, Alishba wanted to "destroy" her family life and that the Pakistani model and the India fast bowler had met in Dubai to "do dirty things".
The former Kolkata Knight Riders cheerleader, who tied the knot with Shami in 2014, also said Shami should be beaten up in public in order to prevent him from ruining more "girls' lives".
Jahan, who tied the knot with Shami in 2014, has been relentlessly accusing Shami of domestic violence and adultery ever since she took to Facebook posting photos of alleged conversations between the cricketer and multiple women.
She made a shocking claim earlier this month when she said the Bengal pacer had taken money from a Pakistani woman, whom he had met in Dubai, on the insistence of England-based Mohammed Bhai.
However, much to the relief of Shami, Alisbhba claimed Monday that she did not exchange any money during her meeting with the pacer in Dubai February 18.
The Pakistan women also said she was just another fan of the India cricketer and that she had met him in Dubai for an hour over breakfast. She also shed light on how they became friends after she had contacted the fast bowler on social media following India's defeat to their arch-rivals in ICC Champions Trophy 2017 final.
"I had told you many times that Alishba has a relation with Shami. They had met in Dubai to do dirty things. They had planned this since January. Was it only restricted to breakfast? It ended up in bed," Jahan was quoted as saying by DNA.
"Alishba is not Shami's fan. She can be his girlfriend, she can be a prostitute. If a girl secretly meets a man, hiding it from her family, does dirty things, shares a room. She had come to destroy my married life, malign my husband. But my husband is no less either."
"All of you should have accompanied me to beat Shami. He should be beaten up on the road. How many girls' life is he going to destroy? He and his family must be arrested," she added.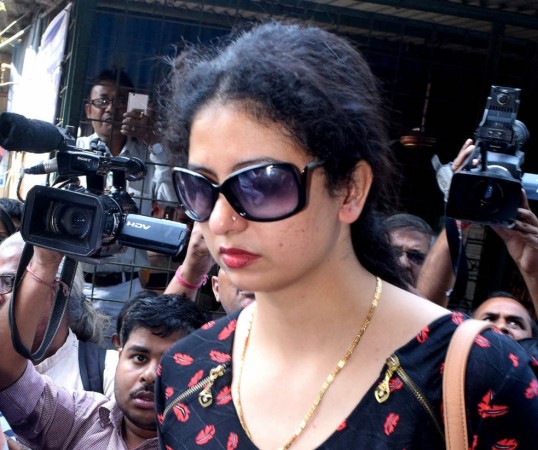 Even as Shami denied the allegations of match-fixing, the Board of Control for Cricket in India (BCCI) Anti-Corruption Unit (ACU) began investigating Jahan's claims of match-fixing upon the insistence of Supreme Court-appointed Committee of Administrators.
The cricketer's annual retainership contract was withheld and his Indian Premier League (IPL) future with Delhi Daredevils (DD) has been thrown into doubt.
However, a senior official of the apex body of India cricket confirmed last week that Shami would be handed back his retainership contract if the investigations absolve him of match-fixing charges. He added that the board will not judge the right-arm fast bowler based on his personal life.
Shami was charged under numerous non-bailable sections, including rape and attempt to murder after Jahan filed a complaint against the cricketer with Kolkata Police.
Meanwhile, the BCCI has confirmed Shami's two-day stay in Dubai and has informed Kolkata Police about the same. However, the police are yet to know if the board paid for his trip and whether he had stayed alone in the United Arab Emirates city.