India speedster Mohammed Shami has been accused of match-fixing by his wife Hasin Jahan. She alleged her husband took money from a "Pakistani girl" named Alishba in Dubai when the 28-year-old was on his way back from South Africa earlier this year.
Jahan suggested that Shami took money from Alishba on the insistence of an England-based businessman named Mohammed Bhai. However, the Pakistani model has revealed she has no idea who the businessman is, but has admitted she heard about him "once or twice" from Shami.
Shami's contract with the Board of Control for Cricket in India (BCCI) is currently on hold. The board has said the bowler will get back his contract if its Anti-Corruption Unit gives him a clean chit on match-fixing charges.
Alishba gave an interview to ABP News during which she discussed the details of her friendship with Shami. She admitted meeting Shami in Dubai, and also talked about the match-fixing allegations leveled against the cricketer.
The full transcript is given below:
I am one of his followers, which is how I became Shami's friend. Just like he has lakhs of followers, I am one among those normal fans. I have sent him messages.

When India lost to Pakistan in the ICC Champions Trophy final, I had heard that some Pakistani fan made fun on Shami. I was eager to know what is Mohammed Shami. So, that is when I went to his page and messaged him. That is where and when we started to have conversations.
When asked if she met Shami in Dubai, she replied saying: "Yes, I did meet him."
When further questioned as to how she knew Shami would be in Dubai, she stressed: "I keep traveling to Dubai frequently. My sister lives there. She lives in Sharjah."
As I person, I really like Shami. So, as any fan who has idolised a celebrity, they always dream of meeting their idol. That was all it. I have a lot of respect for him and we became good friends. We had normal conversation.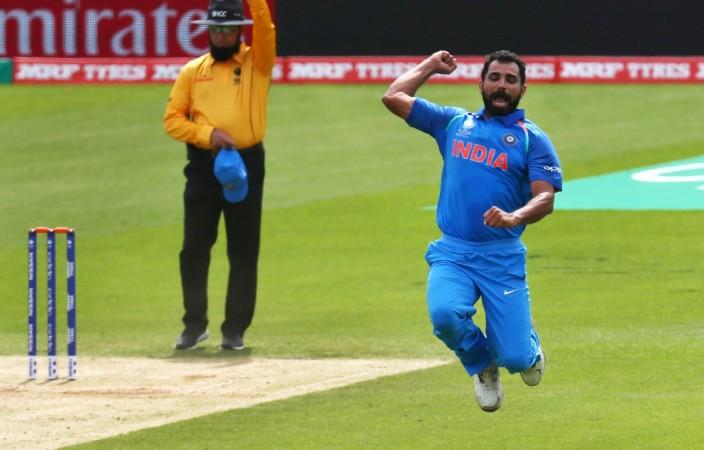 When I was made aware that Shami would travel via Dubai — and it was the same time I was visiting my sister. It was a coincidence that we met.

His flight was from South Africa via Dubai. I met Shami on 18th morning because my flight was on 17th night. When I reached Dubai, it was already 18th. I met Shami at the airport.

I went to meet my sister from the airport. I met him at the hotel around 8-9am. We had breakfast together at the hotel. Our meeting was how a fan would meet a celebrity. I was with him for an hour.

Wherever you call me, I will come to clear the allegations against Shami. I am confident that Shami is a good human being. The person who does not even lie to anyone, how he can be disloyal to his country.

It is shameful that there is a match-fixing allegation against an individual like Shami. I hope he comes out of this soon and I will do anything to get him out. A Pakistani is giving a proof, what more do you want.

Regarding Mohammed Bhai, I don't even know who this person. I have heard about Mohammed Bhai from Shami's mouth once or twice. I don't know Mohammed Bhai personally and I don't have anything to do with his individual.

Regarding money, we never exchanged anything. Neither did I take nor did I give him any sort of money. We just met as friends and then I went back to my sister's place. That's all.

Shami's only mistake is that he told about me to his wife. You know his wife's nature, she doubts on her husband. So to cover up this, he was forced to tell his wife that that Mohammed Bhai sent him to collect money from me.

Maybe, Shami was not aware that his call was being recorded. He was clueless this would be blown out of proportion.