Pakistani model Alishba, who is involved in the ongoing controversy surrounding Mohammed Shami and his wife Hasin Jahan, has revealed details about her friendship with the India pacer. According to the model, she messaged the speedster for the first time after India's defeat to Pakistan in the 2017 Champions Trophy final.
The Virat Kohli-led side had suffered a 180 runs defeat and lost to Pakistan for the first time in an ICC tournament. Following the defeat, when the Indian players were walking towards the dressing room, one Pakistani fan shouted, "Baap Kaun hain" (who is your father) to Shami.
The 28-year-old was unhappy with the remarks made by the fan and tried to confront him. Luckily for him, MS Dhoni stepped in and ushered the bowler into the dressing room. This incident was captured on camera and shared on social media platforms, which made headlines in India and Pakistan.
Since there was a lot of talk about Shami, Alishba was curious to know more about the India pacer involved in the altercation with a fan. This is the time when she decided to message the Uttar Pradesh-born bowler on his page. He responded to Alishba's messages and the two become friends.
"I am one of his followers, which is how I became Shami's friend. Just like he has lakhs of followers, I am one among those normal fans. I have sent him messages," Alishba told ABP News.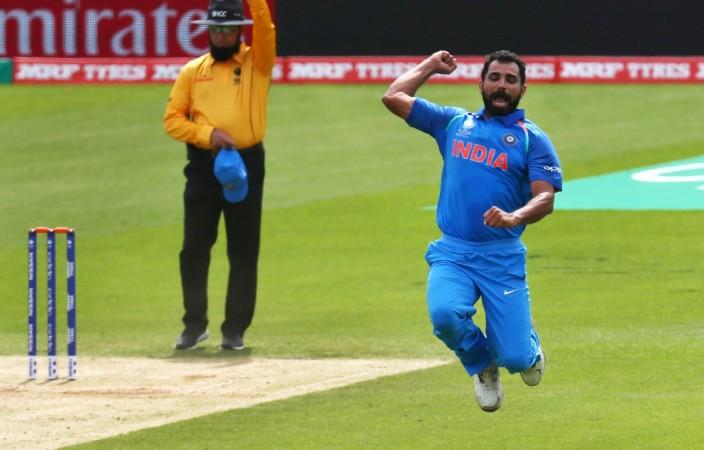 "When India lost to Pakistan in the ICC Champions Trophy final, I had heard that some Pakistani fan made fun on Shami. I was eager to know who Mohammed Shami is. So, that is when I went to his page and messaged him. That is where and when we started to have conversations."
"As a person, I really like Shami. As any fan that has idolized a celebrity, they always dream of meeting their idol. I have a lot of respect for him and we became good friends. We had a normal conversation," she added.
Shami's wife Jahan has accused the Delhi Daredevils bowler of having an extramarital affair, assaulting her and even alleged that he was involved in match-fixing.
The Board of Control for Cricket in India (BCCI) has currently kept his annual retainership contract on hold. However, they have made it clear that Shami will get his annual contract back if he is absolved of match-fixing charges.