Ever since the Harvey Weinstein sex scandal broke out, over 50 women, including A-list Hollywood actresses, have come forward to speak up about their harrowing experience with the producer.
Among them was Rose McGowan, who also suffered suspension of her Twitter account as a result of speaking out, which resulted in the intense #MeToo movement all over Twitter, when people came in solidarity to boycott Twitter for a day.
Also read: James Corden faces Twitter backlash for Harvey Weinstein jokes; Rose McGowan calls him a 'piglet'
The 44-year-old actress had spoken about the hotel room encounter with Weinstein back in 1997 when the producer had raped her. And now, through her lawyer, she claimed that someone close to Weinstein had offered to pay for her silence.
Rose was offered $1 million to sign a nondisclosure agreement. She had settled for the agreement, and only recently she learnt about the settlement never including a confidentiality clause.
Following her stint in Hollywood, Rose is a multimedia artist currently, whose finances have been depleted due to her late father's healthcare expenses.
The "Charmed" actress shared in an interview: "I had all these people I'm paying telling me to take it so that I could fund my art." Responding by asking for $6 million, she added, "I figured I could probably have gotten him up to three. But I was like — ew, gross, you're disgusting, I don't want your money, that would make me feel disgusting."
Upon her directions, the offer was pulled by her lawyer within a day of The New York Times breaking the story of Harvey Weinstein's years of sexual harassment. Even though the movie mogul's spokeswoman claimed, "Mr. Weinstein unequivocally denies any allegations of nonconsensual sex," it hasn't deterred women from speaking up.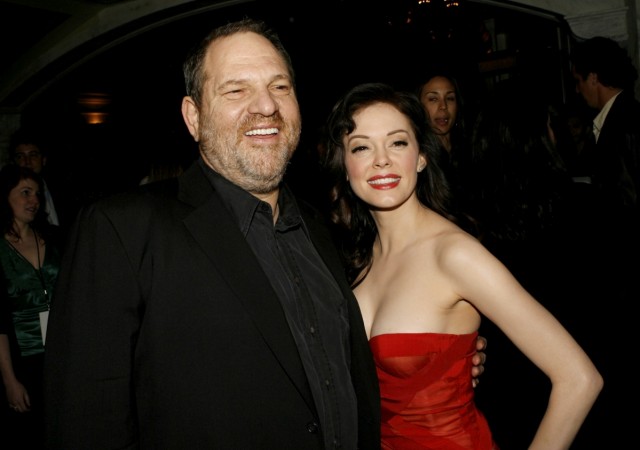 As for McGowan, now a fierce voice of feminism on all social media forums, the Scream actress spoke as a featured speaker at the inaugural Women's Convention in Detroit, on Friday. "I have been silenced for 20 years," she said in her speech. "I have been slut-shamed. I have been harassed. I have been maligned. And you know what? I'm just like you."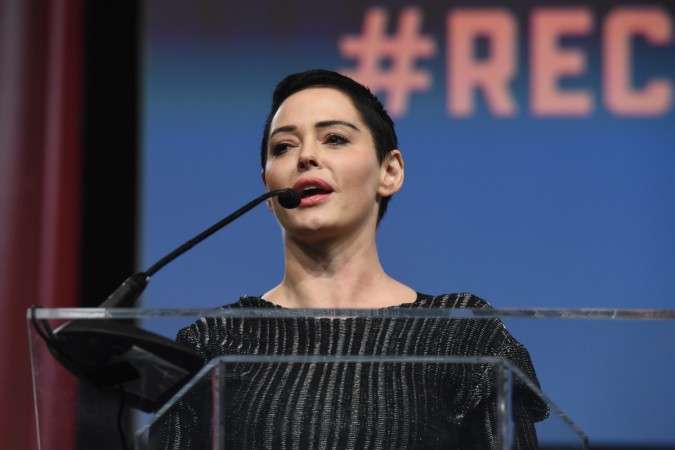 She also actively protested Ben Affleck's proclaimed ignorance about Weinstein's assaults. She tweeted, saying, "'GODDAMNIT! I TOLD HIM TO STOP DOING THAT' you said that to my face,". The tweet continued, "The press conf I was made to go to after assault. You lie."
Rose also called out a huge section of Hollywood, especially, with regards to a film studio that she believes was fully aware of Weinstein's behaviour. "You are guilty of human trafficking," she wrote.
As the New York Times reported, Rose claims, "It's like a live wire that you're holding in your mouth, and it goes directly to your brain," about the conversations revolving around her allegations.
In her correspondence with Asia Argento, an Italian actress who accused Weinstein of sexual assault, she said, "It feels like toxic slime going out of a spiked birth canal. That's what the whole experience feels like to me. It's an intense process. But I'll tell you what I don't feel anymore – despair."