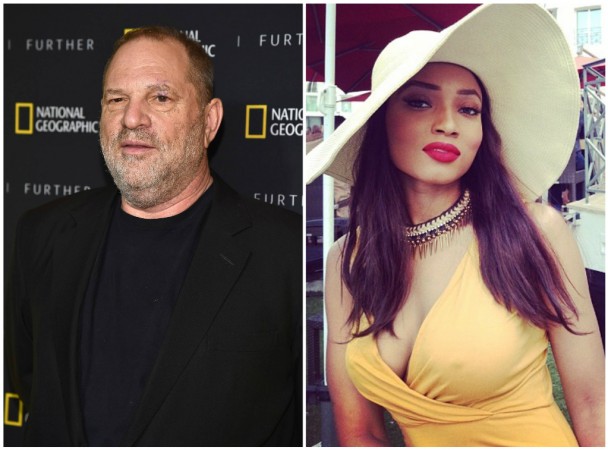 The Harvey Weinstein sex scandal had created this year's loudest uproar and outrage from women worldwide and then seemingly calmed down for a bit.
But that was until Kadian Noble, an aspiring British actress, decided to sue both Harvey and his brother Bob, and the Weinstein Company under federal sex trafficking laws, in order to bring the movie mogul to the justice that his actions over the years, has deserved.
Also read: Harvey Weinstein scandal aftermath: THIS is why 2018 Oscars will be all about him
Weinstein spokesperson is still keen on claiming that "any allegations of non-consensual sex are unequivocally denied by Mr. Weinstein. Mr. Weinstein has further confirmed that there were never any acts of retaliation against any women for refusing his advances."
But that hasn't devalued Noble's lawsuit, which states that Weinstein "recruited and enticed" Kadian Noble with the "promise of a film role, knowing that he would use means of force, fraud or coercion to cause her to engage in a sex act."
Noble has proceeded to claim that Bob and TWC were equally responsible and had full idea of Harvey's behaviour and intentions with her.
Jeffrey Herman, Noble's attorney, filed the lawsuit under both criminal and civil statutes, which Stanley L. Friedman, former prosecutor, believes is a "creative" strategy.
"There's a slang saying that goes, 'convict and collect,' " Friedman told People magazine. "A person filing a civil case is always happy with a criminal conviction, because he or she can try to use that conviction as evidence of liability in a civil case."
As for Kadian herself, her recount of the harrowing experience with Weinstein is extremely similar to the other 50 plus women who have come forward with their tales of horror with the producer.
It had started with film offers and mentorship in 2014, and in February, the two met in Cannes, France, where Weinstein invited her to his room at Le Majestic Hotel to go over her reel.
As per the lawsuit, once inside the room, Weinstein allegedly "began massaging [Noble] and then gripped her shoulders. He informed her that she needed to relax, and if she did, his people would have all of her details and would 'take care of everything' for her."
What followed was Weinstein allegedly calling a TWC producer and after putting Noble on the line, "The TWC producer told [Noble] that she needed to be 'a good girl and do whatever [Weinstein] wished,' and if she did, then 'they would work' with her further."
After the phone call, Noble was allegedly "pulled closer and [Harvey] groped her breasts." Despite resisting, "exclaiming, 'No, Harvey, no!'" Noble claims to have "felt compelled to comply because of the tangible and intangible benefits [Weinstein] offered to advance her career."
As per Friedman's opinion, he told People that Noble's lawyers will "be very aggressive and take discoveries as soon as possible, which would mean taking depositions of the Weinstein brothers and their company."
After a prosecutor reviews the case, "if there's strong evidence, there's a possibility it will get picked up," Friedman says. He also mentions the possibilities of future imitations of the case. "Once a lawyer files a creative lawsuit, you'll frequently see copycats."
As for Weinstein, he is under investigation by police in New York, Los Angeles, Beverly Hills, and the U.K. for multiple sexual assault charges. On Monday, he resigned from the Director's Guild of America.