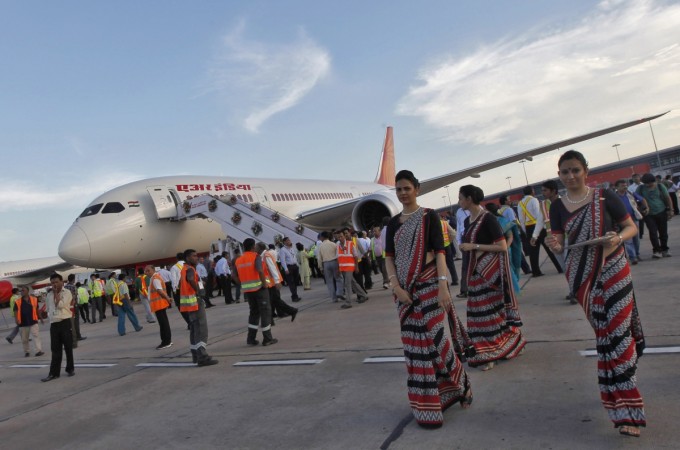 Splitting up the party: Break-up Air India an option as Modi pushes for quick sale
India is considering selling state-owned Air India in parts to make it attractive to potential buyers, as it reviews options to divest the loss-making flagship carrier, several government officials familiar with the situation told Reuters on Sunday.
Prime Minister Narendra Modi's cabinet gave the go-ahead last month for the government to try to sell the airline, after successive governments spent billions of dollars in recent years to keep the airline going, the Reuters report said.
Air India, founded in the 1930s and known to generations of Indians for its Maharajah mascot, is saddled with a debt burden of $8.5 billion and a bloated cost structure. The government has injected $3.6 billion since 2012 to bail out the airline.
The report said that once the nation's largest carrier, Air India's market share in the booming domestic market has slumped to 13 percent as private carriers such as InterGlobe Aviation's IndiGo and Jet Airways have grown in prominence and seized valuable market share from the national carrier.
Previous attempts to offload the airline have been unsuccessful. If Prime Minister Modi can pull this off, it will buttress his credentials as a reformer brave enough to wade into some of the country's most intractable problems, Reuters said.
The Reuters report noted that Modi's office has set a deadline of early next year to get the sale process underway, the officials said, declining to be named as they were not authorised to speak publicly about the plans.
So complex a sale, and so little time
The timeline is ambitious and the process fraught, with opinion divided on the best way forward: should the government retain a stake or exit completely, and should it risk being left with the unprofitable pieces while buyers pick off the better businesses, officials told Reuters.
Already, a labour union that represents 2,500 of the airline's 40,000 employees has opposed the idea of a sale even though it is ideologically aligned to Modi's Bharatiya Janata Party, the report said.
Officials who have to make it happen are grappling with the sheer scale of the exercise. Air India has six subsidiaries – three of which are loss-making – with assets worth about $4.6 billion. It has an estimated $1.24 billion worth of real estate, including two hotels, where ownership is split among various government entities.
No one has properly valued the company's various businesses and assets before, two officials with direct knowledge of the process said. Earlier this month, about $30 million worth of art, including paintings by artist M F Husain, went missing from its Mumbai offices, Air India Chairman Ashwani Lohani said.
"The exercise is complex and there is no easy way out," Jitendra Bhargava, operational head of Air India in 1997-2010, told Reuters. "At this juncture, selling even part of Air India is far from certain."
Lohani declined to comment to Reuters on the sale process. The Prime Minister's Office and the civil aviation ministry also declined comment.