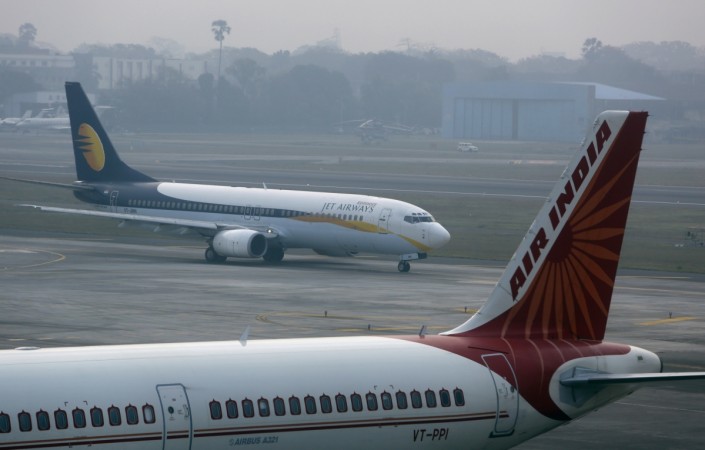 Civil aviation, one of the happening sectors in India that skipped demonetisation blues, is showing signs of slowing down. The domestic air traffic growth came in at 14.91 percent for March, down from 15.77 percent in February and 25.13 percent in January. The weak data did not stop SpiceJet shares from hitting a new 52-week high of Rs 107.40 on BSE on Friday.
In the last three months of calendar year 2016, the growth rate was high at 23.9 percent (December), 22.45 percent (November) and 23.2 percent (October).
Twelve Indian carriers flew 90.45 lakh (9.04 million) passengers last month, a growth of 14.9 percent from 78.72 lakh (7.87 million) in March 2016, according to DGCA data released Thursday.
The quarterly (January-March 2017) data showed that the 12 airlines carried 272.79 lakh (27.27 million) passengers, marking a growth of 18.59 percent from the corresponding period last year.
Budget carrier IndiGo maintained its position as the biggest in terms of volumes, carrying 36.11 lakh passengers, a market share of 39.9 percent, in March 2017.
Jet Airways's market share was 15.4 percent while state carrier Air India ended with 13 percent. Budget carriers SpiceJet and GoAir's share stood at 13.2 percent and 8.9 percent, respectively.
The passenger load factor (PLF), which indicates efficiency in operations, was the highest for SpiceJet, at 91.4 percent, followed by AirAsia India at 87.8 percent and 84.8 percent for GoAir, according to the provisional data released by the civil aviation regulator DGCA.
At around 11.40 am, Jet Airways shares were trading 0.26 percent higher at Rs 512 while IndiGo-owned Interglobe Aviation was down 1.65 percent to Rs 1,138. SpiceJet was up 2.60 percent at Rs 106.
The BSE Sensex was up 61 points at 29,484 led by Reliance Industries, Axis Bank and ONGC.
HDFC Bank, Tinplate, ACC and Shree Digvijay Cement will be declaring their Q4 results on Friday.