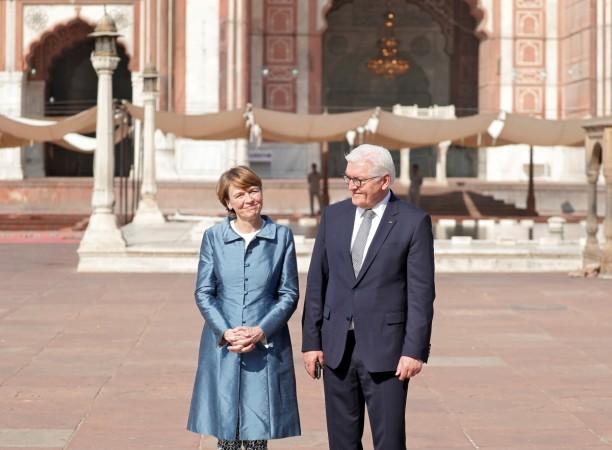 Frank-Walter Steinmeier, accompanied by his wife Elke Budenbender, is in India for his first foreign visit as the president of Germany. The 62-year-old received a guard of honor Saturday at Rashtrapati Bhavan in New Delhi in the presence of Indian prime minister Narendra Modi and the Indian president Ram Nath Kovind.
"I have been to India several times but this is my first visit here as the President of Germany. I am coming again and again because I am coming with huge respect for regarding all the achievements in India, for the people and the country itself," Steinmeier was quoted as saying by ANI.
Steinmeier has visited India several times in his former capacity as the foreign minister and vice chancellor of Germany. The German president is accompanied by a CEO delegation, Indologists, and a media delegation.
Steinmeier is expected to meet Kovind, Modi, vice president Venkaiah Naidu and external affairs minister Sushma Swaraj. PM Modi and the German president will hold bilateral talks at the recently renovated Sunder Nursery, a 90-acre heritage park in central Delhi.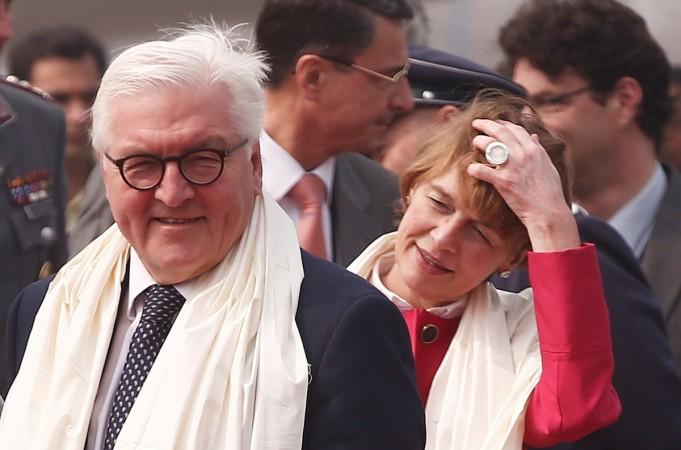 The German leader has already visited Jama Masjid and interacted with Delhi University students. Steinmeier will also travel to Chennai and visit Indian Institute of Technology-Madras to speak with business leaders. He will also travel to Mahabalipuram to visit the Shore Temple, PTI reported.
The last German president to visit India was Joachim Gauck in February 2014. Steinmeier's visit is significant as it is his first visit after the new German government was sworn in on March 14.