India is set to welcome King of Jordan Abdullah II bin Al-Hussein, who will be in the country on a three-day visit starting today, February 27. He will be accompanied by a business delegation and the team will hold talks with PM Narendra Modi.
The two sides will discuss several issues such as defence ties, global terror, and the Palestinian issue and the solution. The two countries are also expected to sign a few agreements and India will try and forge a relationship with the nation, known to be closer to Pakistan.
"During this visit, the two sides will discuss the entire gamut of bilateral relations as well as regional and international issues of mutual interest," the Ministry of External Affairs said.
On February 28, King Abdullah will visit IIT Delhi and discuss the collaboration of the institute with Jordan's technical institutes. He will then also participate in an India-Jordan Business Forum organized by FICCI, CII and ASSOCHAM.
He is also set to deliver a speech de-radicalization and counter-terrorism and on "Promoting Understanding and Moderation," organised by India Islamic Center at Vigyan Bhawan. The king has also been invited to a banquet hosted by President Ram Nath Kovind.
Modi had invited King Abdullah to India when the king hosted the Indian PM at his residence in Amman early February.
Vietnamese President Tran Dai Quang's India visit
India will also witness the visit of Vietnamese President Tran Dai Quang between March 2 and 4 and the two nations will work towards strengthening ties. The visit is said to be a way to mark diplomatic ties between the two countries that date back to about 45 years.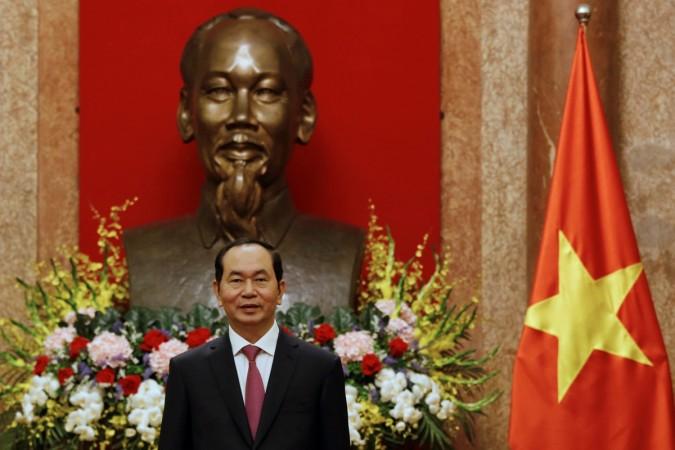 The meet will see India and Vietnam once again pledging to further their commitment towards defence and security. Vietnam and India may have had ties for over four decades, but the relationship has strengthened over the last few years as both the nations have spoken about their issues with China and its aggression, reported the Times of India.
While India has faced quite some issues with China especially in 2017 at the Indo-China border in Sikkim, Vietnam has been concerned about Chinese activities in the South China Sea, which Hanoi calls East Sea.
Quang's visit comes just a month after Vietnam PM Nguyen Xuan Phuc attended the ASEAN summit and the Republic Day parade on January 26.