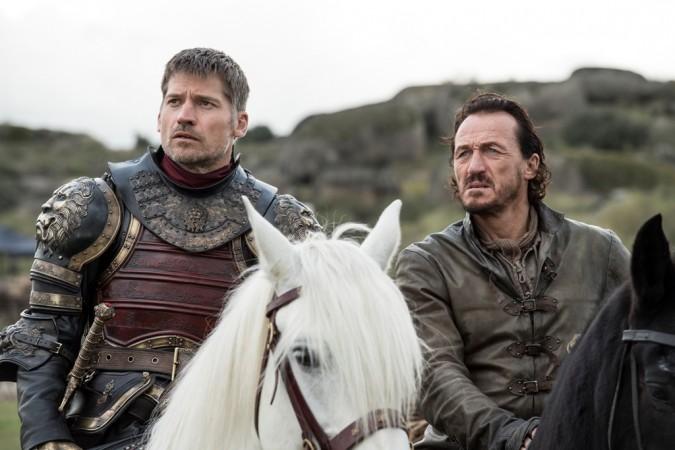 Game of Thrones fans, brace yourselves! The prequel series has already got a pilot order from HBO in association with writer Jane Goldman, according to a Variety report.
Goldman is working on the project with the A Song of Ice and Fire author George R.R. Martin. She is writing the teleplay and also will serve as the showrunner. Aside from that, she will also executive produce the show along with Martin, Daniel Zelman and Vince Gerardis (executive producer of Game of Thrones).
Apart from her, the other writers working on rest of the spinoffs are — Max Borenstein, Brian Helgeland, Carly Wray, and Bryan Cogman.
The prequel series, which is one of the five prequel projects, will focus on the world's descent from the Golden Age of Heroes into its darkest hour. According to HBO, the logline reads — "Only one thing is for sure: from the horrifying secrets of Westeros' history to the true origin of the White Walkers, the mysteries of the East to the Starks of legend ... it's not the story we think we know."
However, the main plot of every project has been kept under wraps. Although Martin hinted at the plot earlier saying that none of the prequels will involve any main cast from the popular HBO series.
Who is Jane Goldman?

She is a British screenwriter and producer.

She worked in movies like "Stardust," "Kick Ass," "X-Men: First Class" and "X-Men: Days of Future Past," "Kingsman: The Secret Service" and "Kingsman: The Golden Circle."

Besides that, she has also written a few best-selling non-fiction books.

Goldman also co-created an annual comedy special "The Big Fat Quiz of the Year" for the UK's Channel 4.
Game of Thrones' eighth and final season, which will have six one-hour-long episodes, is expected to release in the summer of 2019.
Regarding the final season, HBO's programming president Casey Bloys told Entertainment Weekly earlier, "The show has proven that TV is every bit as impressive and in many cases more so, than film. What they're doing is monumental."