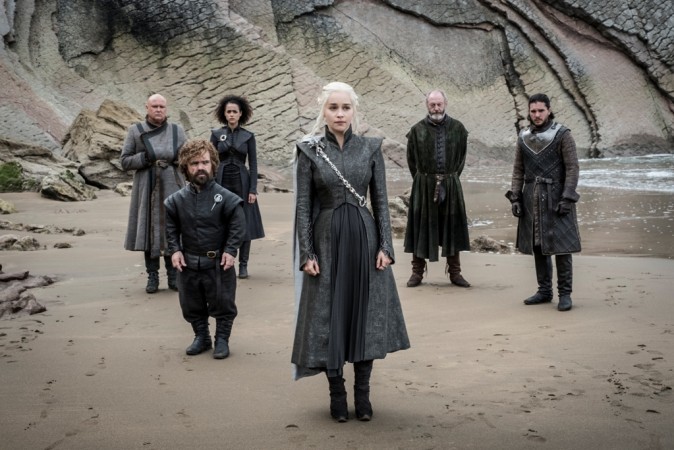 The eighth and final season for Game of Thrones would not return until 2019, as previous reports confirmed. On the top of that, the series spin-offs also won't return before 2020.
In a recent interview with The Hollywood Reporter (THR), HBO programming president Casey Bloys hinted that the five spin-offs are in the making but will take extra time to arrive on small screen. But he failed to provide any concrete information about this.
Also read: Game of Thrones sound designer reveals surprising source behind dragon Drogon's voice
Speaking of the air date, Bloys told THR, "There are five of them. If we do a pilot and series, nothing is going to air on HBO until at least a year after the final season."
"We have really great writers working on these; it's very exciting. But there's no timetable. Not everybody is on the same schedule, so I've seen different versions of different things that are potentially exciting. But there's no timetable about when a decision would be made about any of them."
Hence, it indicates that the GoT spin-offs will not arrive at HBO any time before 2020.
Bloys also spilled another major update about the five Game of Thrones prequel spin-offs, which are currently getting developed in the writer's room.
Speaking to TVLine, he affirmed that the spin-offs will not feature any existing characters of Game of Thrones. But no need to be upset as "there may be [familiar] bloodlines" in the upcoming series, added Bloys.
HBO revealed last May that the network has already dealt with four writers to explore various time periods of George R.R. Martin's vast universe — Carly Wray (Mad Men), Jane Goldman (X-Men), Brian Helgeland (Mystic River) and Max Borenstein (Godzilla, Kong: Skull Island).
Bloys also explained why Game of Thrones creators is taking extra time to come back with Season 8 despite having six episodes of the season.
"Here's what I'll tell you: They take the time they need to do the show at its highest level of quality. As the show has gone on, it's gotten bigger — big battle scenes, big special effects," Bloys told Entertainment Weekly.
"These things take time. Here's the one thing I can assure you: Dan and Dave were not sitting around on a beach waiting to go back to work. They're perfectionists and this is the soonest it can come back at a level of quality that they are comfortable with."