The seventh season for Game of Thrones has seen a spectacular number of deaths. But the death that left the viewers shaken is the death of dragon Viserion. However, Daenerys' other two dragons Drogon and Rhaegal are still alive and will be featured in the eighth and final season of the HBO drama.
Also read: Again! Game of Thrones Season 8 script leak reveals Queen Cersei's insane plan to defeat the White Walkers
Speaking of those gigantic fire-breathing creatures, Game of Thrones' sound designer Paula Fairfield has recently revealed the secret behind the dragons' voice.
In a recent interaction with WNYC radio show Radiolab on Tuesday, Paula Fairfield said that the noises made by Daenerys' dragon Drogon actually originates from an interesting source — a pair of giant tortoises mating.
Paula said, "The groan of the male actually became, with some work and adjustments and stuff, the basis of Drogon's purr with Daenerys."
"I have sounds I might choose simply by certain personality traits that I might want to push forward. She named that dragon after Khal Drogo, her hot late husband, so Drogon is like her lover. He's whistling at her all the time, he's whistling at her butt and saying, 'Ooh baby.' "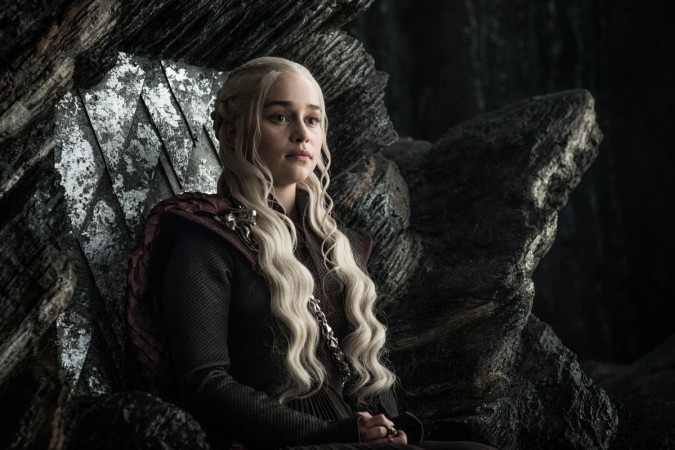 She feels that giving those mythical creatures some distinctive voices will make them empathic to the audience. Thus, each dragon in Game of Thrones has different personalities and voices.
She also added, "They're very powerful, they can be very scary, they can be very destructive. But what's kind of magical in Game of Thrones is that the intimate scenes also melt your heart and bring you closer to these characters that should be burning your face off."
Meanwhile, GoT fans have to wait until 2019 to find out the fate of Daenerys Targaryen and her beloved children aka dragons. The episodes of Season 8 will be nearly 80-minutes long, hence the duration of filming will be longer as well.