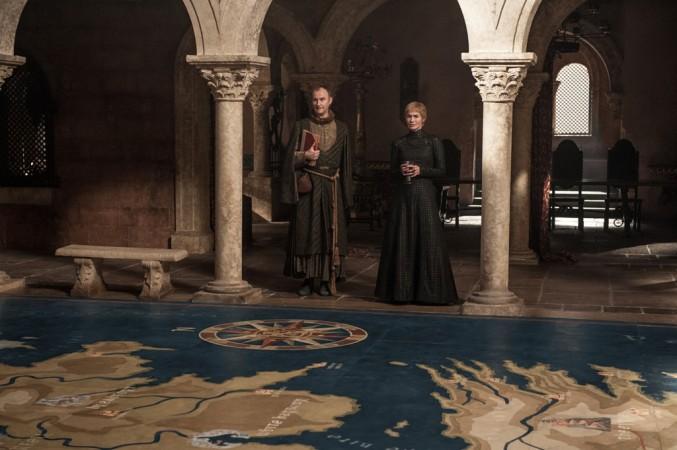 The production of Game of Thrones eighth and final season is still underway. And, the actors are still unaware of what will actually happen at the end of the show.
But the die-hard fans of the show seem to know a lot more than the actors as many took to social media platforms such as Reddit and Twitter to share some theories and some sneak peek from the sets as well.
After a lot of speculation, there is one new photo that is making the rounds on the internet. In the photo, the Night King is seen standing on a pile of skulls, with a sword and Queen Cersei's crown lying around.
Does this indicate that Queen Cersei will die soon? Or, will she be murdered at the hands of Jon Snow?
Meanwhile, a Reddit user named r/freefolk, who seemed like a die-hard GoT fan, shared a couple of set pictures of the final season. The pictures hinted that there might be a bloodbath in season 8 as a lot of corpses, which have been used as the props, were seen lying on the ground.
Previously, speculations about the deaths of major characters were rife, including one about the mother of dragons (played by Emilia Clarke) being killed by her close ally Lord Varys in order to create a better world.
But to see if all these speculations would turn out to be true or not, fans would have to wait a little longer for the final season of the popular HBO fantasy drama.
Game of Thrones season 8, which will have only six but very lengthy episodes, airs sometime in 2019.