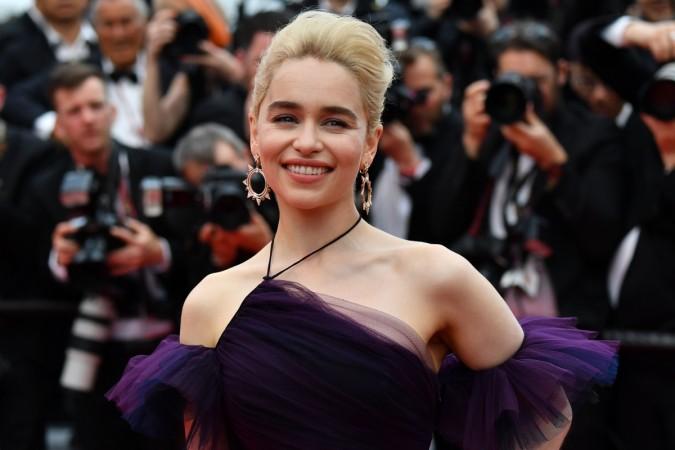 Game of Thrones producers have gone to such an extent to keep the script a secret that the Mother of Dragons (Emilia Clarke) has no clue about what will become of the seven kingdoms at the end of the show.
The actress is promoting her new movie Solo: A Star Wars Story, but is often flooded with questions about the eighth and final season of the popular HBO fantasy drama.
In a recent interaction with The Hollywood Reporter, she said that she has no clue about how the series will end as the makers have kept everything under tight security after script and episodes leaked in the previous seasons.
"I don't know that I even do now," she told The Hollywood Reporter (THR). "I'm being serious. I think they're filming a bunch of stuff and they're not telling us. I'm being serious. I'm being deadly serious. I think that they don't even trust us."
Although Clarke read the scripts for the final season, she is still not sure if the makers are shooting for multiple endings.
"There's lots of different endings that could happen," she told THR. "I think we're doing all of them and we aren't being told which is actually what's going to happen."
The Me Before You actress also dropped a few hints at the 71st Cannes Film Festival during an interaction as a part of the Kering Women in Motion talk.
Asked if she knows how all the clashes for the Iron Throne will come to an end, the 31-year-old English actress said, "It will be what none of us think it will be."
She is one of the lead actors in the series and plays the character of Daenerys Targaryen.
While asked about how it feels to think about bidding goodbye to the fan favorite role of the mother of dragons, she said, "It really feels like preparing to leave home...that's exciting, but it's sad and scary all at the same time."
Game of Thrones will return to HBO in 2019.