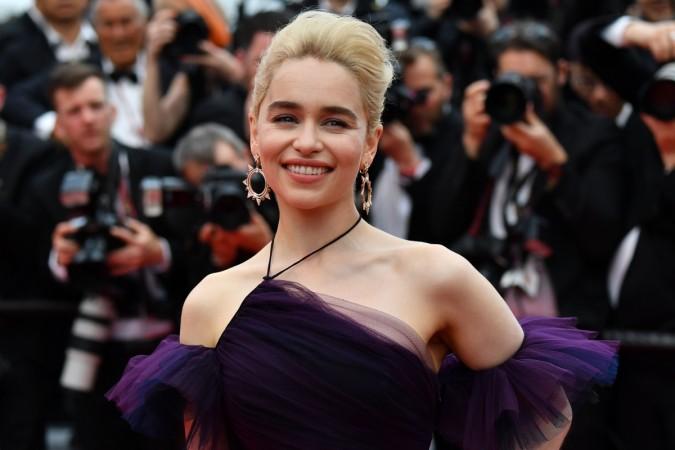 Game of Thrones actor Emilia Clarke has never shied away to raise her voice against anything that irks her, be it on screen or off. And, she did the same during an interview at the Cannes Film Festival on Tuesday as part of the Kering Women in Motion talk on May 15, before the premiere of her upcoming movie Solo: A Star Wars Story.
During the interaction, Clarke slammed the journalists for their usage of the phrase "strong women" as she said the usage was sexist for a female lead.
If it's not strong, what is it? Are you telling me there's another option, that there's a weak option? You think a lead in a movie is going to be a weak woman? It just doesn't even bear having the conversation, so enough already with the strong women, please.
The English actress explained why the usage irked her. For an instance, she pointed out at male leads, who were rarely referred to as "strong men," unless they are strong physically.
"Unless I'm packing guns I don't know about, then let's change that," she continued. "Take the 'strong' out of it, find another adjective, damn it," Clarke said. "I'm just playing women."
The filming for the eighth and the final season of Game of Thrones is underway — the epic fantasy series that shows Clarke breaking all the taboos of the patriarchal society while playing a very powerful character of Daenerys Targaryen.
Speaking of Game of Thrones, the 31-year-old actress said that she did not know how all the clashes for the throne will come to an end.
She said, "It will be what none of us think it will be."
Asked about how it feels to think about bidding goodbye to the fan favorite role of the mother of dragons, which she had been playing for last seven seasons, Clarke said, "It really feels like preparing to leave home...that's exciting, but it's sad and scary all at the same time."