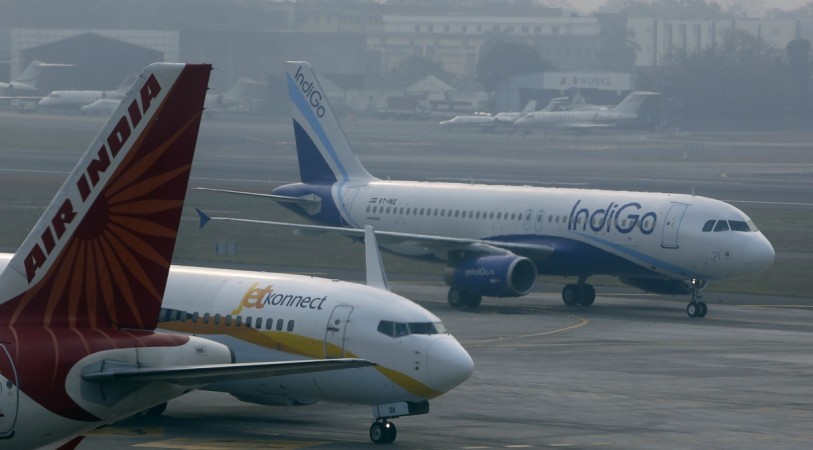 In an attempt to cut cost, improve ease of doing business and promote regional connectivity, national and regional carriers in India may soon be allowed to use foreign-registered aircraft for charter and regular airline flights.
The Ministry of Civil Aviation held a meeting on Thursday, which was attended by Minister of State for Civil Aviation Jayant Sinha, secretary R N Choubey and acting Directorate General of Civil Aviation chief B S Bhullar among others.
"Some countries like US allow foreign registered aircraft to operate in their territory. Here an Indian company has to first get the aircraft registered in India after which the aircraft can be used by it for regular or charter flights. We plan to remove this requirement as Indian domestic air traffic is growing at the fastest pace globally and we are promoting regional connectivity in a big way that will also require planes," an official was quoted saying by Times of India.
Under the current system, an Indian company can only use aircraft for regular or charter flights only after it gets the aircraft registered in India. Exemption from the current rule will make it easier for the foreign-registered aircraft owner to take back the aircraft in case of a dispute with the airline operating the aircraft. Since there are less chances of planes getting stuck in India, the leasing companies could also reduce the rentals and thus help domestic carriers.
As India domestic air traffic is increasing, the plans are in sync with other measures which are also aimed at promoting regional connectivity. India, which is the fastest growing market in the world, will naturally require additional aircrafts to meet the demand. Air India, IndiGo, Jet Airways, SpiceJet, GoAir, AirAsia India and Vistara flew about 83 lakh (8.3 million) passengers during the month of August, an increase of 24 percent over the same month last year.
For instance, the Directorate General of Civil Aviation (DGCA) eased the norms for importing aircraft that are as much as 18 years old by increasing the earlier limit by three years. Similarly, government had also announced earlier that it aims to invest about Rs. 6,000 crore to revamp 75 regional airports across the country.