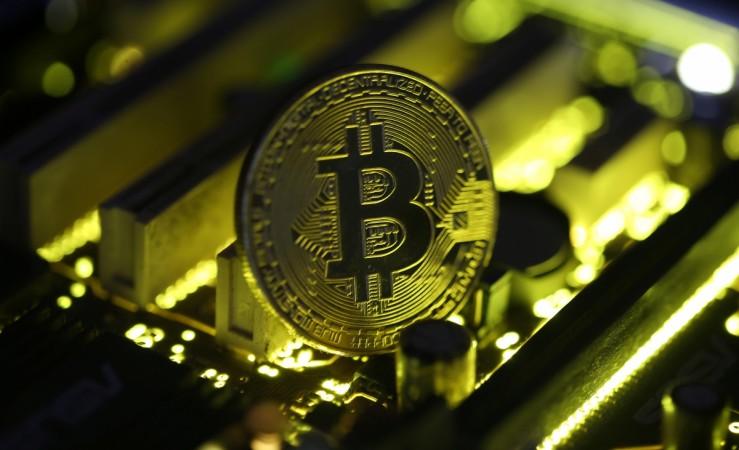 Many bitcoin exchanges, including Zebpay and Unocoin, are looking to move their headquarters to jurisdictions outside India following the central bank's clamp down on crypto-currencies.
India's aversion to virtual currencies was first displayed in December 2013 when the central bank issued a few words of caution.
But last week, the Reserve Bank of India banned all financial firms from dealing with or providing services to any individuals or business entities dealing with or settling virtual currencies.
Officials at the top echelons of the government, including finance minister Arun Jaitley, have already expressed their strong dislike for virtual currencies.
The price of bitcoin plummeted to a low of Rs 350,000 ($5,392) versus its international market price of $6,617, following the RBI announcement.
Mirroring the concerns, many bitcoin exchanges are exploring whether they could shift base to countries like Singapore, Delaware or Belarus and have approached their advisers and are working on various tax structures, the Economic Times reported on Monday.
"We have to move our company to some foreign country where regulations allow opening of bank accounts plus we won't be dealing in fiat currency," Shivam Thakral, CEO, BuyUcoin told the Economic Times.
Fiat money is a currency that a government has declared to be legal tender and its value is derived from the relationship between supply and demand.
According to tax experts, the exchanges have only two options — either shut down the business or move to any other jurisdiction.
In an interview last week, billionaire venture capitalist Tim Draper advised blockchain and crypto companies to shift base to countries where initial coin offerings are allowed.
"If the local authorities are banning crypto, then companies in the space should move elsewhere. The government needs to realize that it is stifling innovation and should instead be creating an environment where these ideas can be tested and promoted," Draper told the Economic Times.