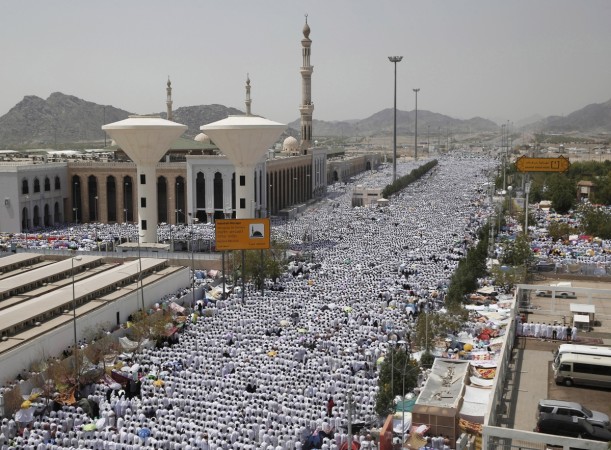 Here are some of the top stories from International Business Times India that have broken throughout the day so far:
1. CBI raids former Haryana CM Bhupinder Singh Hooda's home; Robert Vadra next?
The Central Bureau of Investigation (CBI) on Saturday conducted searches at the residence of former Haryana chief minister Bhupinder Singh Hooda and several of his associates in Rohtak in connection with a case of land grab in Gurgaon, now known as Gurugram. One of the chief accused in the case is Robert Vadra, son-in-law of Congress President Sonia Gandhi, and Saturday's raid raises the question if he could be next on the CBI's crosshairs. Read more...
2. All India Trinamool Congress granted national party status
The Election Commission has granted national party status to All India Trinamool Congress (TMC) party led by West Bengal Chief Minister Mamata Banerjee. The party has fulfilled one of the conditions of the Election Symbols (Reservation and Allotment) Order, 1968. Read more...
3. Charlie Hebdo slammed for Italy earthquake cartoon
French satirical weekly magazine Charlie Hebdo has courted controversy yet again by depicting survivors of Italy's recent earthquakes as "pasta dishes." Last week, an earthquake measuring 6.2 on the Richter scale had levelled the town of Amatrice and left many villages in ruins. Around 300 people have been killed and dozens more are still missing. Read more...
4. Authorities in Saudi Arabia declare date of annual Haj
Haj (Hajj), the annual five-day pilgrimage to Mecca, will begin on Saturday, Sept. 10. Millions of Muslims from across the world attend one of the largest annual gatherings in Mecca every year. Read more...
5. Ajay Devgn-KRK row: This is what Karan Johar has to say about allegations against him
Ever since Ajay Devgn released the audio clip, in which Kamaal R Khan claimed to have been paid Rs. 25 lakh by Karan Johar to praise his film "Ae Dil Hai Mushkil" and bash Ajay's film "Shivaay," the industry people can't stop talking about it. Both the films will clash at the box office on Oct. 28. Karan Johar has finally responded when asked about the allegations during a recent event. Read more...