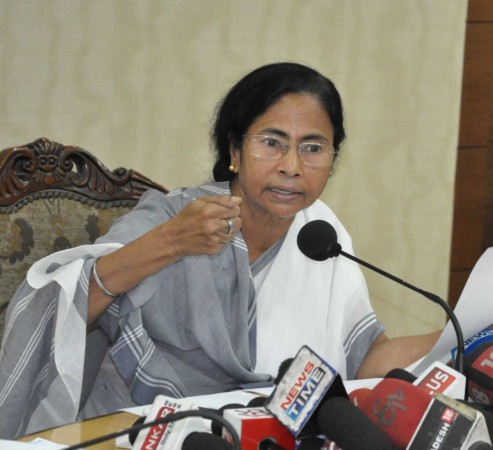 The Election Commission has granted national party status to All India Trinamool Congress (TMC) party led by West Bengal Chief Minister Mamata Banerjee. The party has fulfilled one of the conditions of the Election Symbols (Reservation and Allotment) Order, 1968.
The TMC is now the seventh party to be given the status after Congress, Bharatiya Janata Party, Bahujan Samaj Party, Communist Party of India, Communist Party of India-Marxist and the Nationalist Congress Party.
Besides West Bengal, TMC has presence in Manipur, Tripura and Arunachal Pradesh, which is why the national party status was accorded to the party by the EC, Mint reported citing an EC official.
The Election Symbols (Reservation and Allotment) Order, 1968, states that a political party can be recognised as a national party under two circumstances. First, at least six per cent of the valid votes should be polled in four or more states in a general election or in the assembly elections. The party must win at least four seats in the assembly states.
Second, the party needs to win at least two per cent of the seats or 11 seats in the Lok Sabha. The members elected should be from at least three different states.
The TMC can now use the same election symbol and recognition as a national party ensures that no other political party can use their election symbol during polls across the country.
TMC was sent a letter by the EC on Friday which states that the party could contest polls on the "flower and grass" symbol across the country and that a notification regarding the same would be issued.
"Our party will not have to look for other symbols when contesting from other regions," West Bengal's Power Minister Sobhandeb Chattopadhyay was quoted as saying by Mint, referring to the cauliflower symbol that the party used during the elections in Kerala. He added that TMC would get to have more frequent meetings with the EC.
"We had no way to communicate our views to the commission previously, but now we, too, are going to be invited," Chattopadhyay further added. The EC would invite only the national parties for meetings on various issues.
TMC will gain more visibility nationally, Biswanath Chakraborty, associate professor of political science at Kolkata's Rabindra Bharati University, told Mint. It can now advertise on Doordarshan and All India Radio which is preserved only for the national parties.