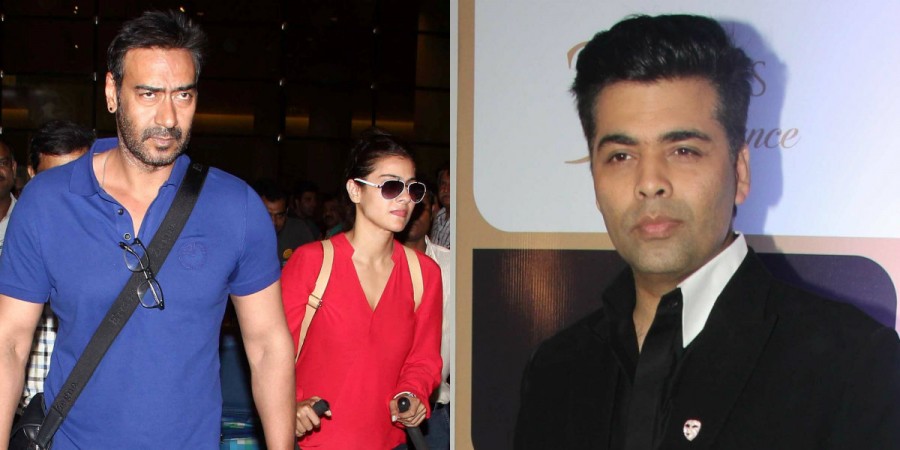 Ever since Ajay Devgn released the audio clip in which Kamaal R Khan claimed to have been paid Rs. 25 lakh by Karan Johar to praise his film "Ae Dil Hai Mushkil" and bash Ajay's film "Shivaay," the industry people can't stop talking about it. Both the films will clash at the box office on Oct. 28.
The "Shivaay" actor had released an official statement soon after the telephonic conversation between producer Kumar Mangat Pathak and KRK went viral. Kamaal too had defended himself through several interviews and a series of tweets. He also conducted a press conference clarifying his stand.
However, one person who remained silent throughout the controversy was Karan. He finally responded when asked about the allegations during a recent event. "My self-respect, reputation and (the) company's reputation, and my upbringing, don't allow me to dignify this question with an answer," the filmmaker was quoted as saying by the Indian Express.
Meanwhile, Ajay has demanded an investigation into the issue. "I have been a part of the Indian film industry for the past 25 years and have been associated with over 100 films," he said in statement.
"My father was a professional action director and I have an emotional connection with this industry. It therefore pains me to see that people like Kamaal R Khan are holding the film industry to ransom by spreading negativity about films to extort money from producers," he added.
On the other hand, KRK, who remains unfazed by the issue, slammed Ajay for firing the gun off his shoulder while targeting Karan. Kamaal also said that Karan has neither paid him nor has the Dharma boss asked him to bash "Shivaay."