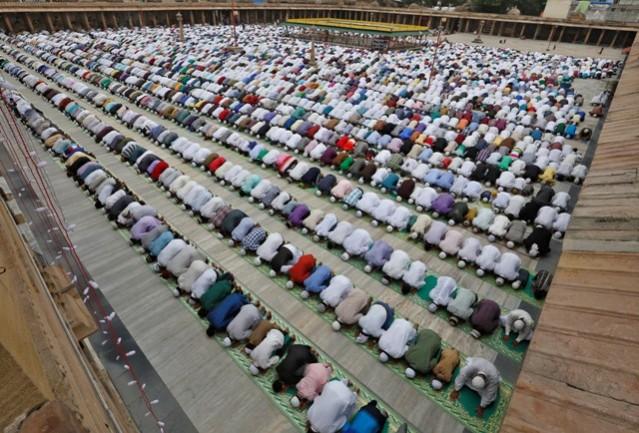 The holy month of Ramadan or Ramzan, observed by the Muslims across the world, is coming to an end. This week, after the sighting of the moon, Muslims will mark the end of the holiest month in the Islamic calendar and start the lunar month Shawwal.
The lunar month of Shawwal will begin with Eid al-Fitr (Eid ul-Fitr), also known as the festival of breaking the fast. The date of Eid al-Fitr varies from country to country, depending on the moon's sighting.
In several countries, the festival of breaking fast will be celebrated on Friday, June 15, while in other countries it will be celebrated on June 14.
According to reports, in India, Eid will begin on June 14 and end on June 15. In most of the states, Eid holiday has been declared on June 15.
The Federal Authority for Government Human Resources has declared that the holidays will begin from Thursday, June 14, and the festival will be celebrated on Friday.
According to Ruet-e-Hilal Research Council (RHRC), the Shawwal moon will not be observed on Thursday and thus the festival will be celebrated on June 16, Saturday, in the country. However, Eid holidays will begin from June 15 to June 18, the interior ministry had said in a statement.
Eid in Saudi Arabia, Morocco, Algeria, Libya, Egypt, and Kuwait
The beginning of the lunar month Shawwal will fall on the same day in Saudi Arabia, Morocco, Algeria, Libya, Egypt, and Kuwait, i.e. on June 15. The countries will observe the new moon on Thursday.
Eid celebrations in the UK
The first sighting of the new moon is expected on Thursday evening, which means the country will celebrate Eid al-Fitr on Friday.
Eid in Jakarta and Indonesia
In Jakarta and Indonesia, the festival is likely to fall on June 16. The moon sighting in the countries is expected on Friday, thus marking the beginning of the Shawwal month on June 16.