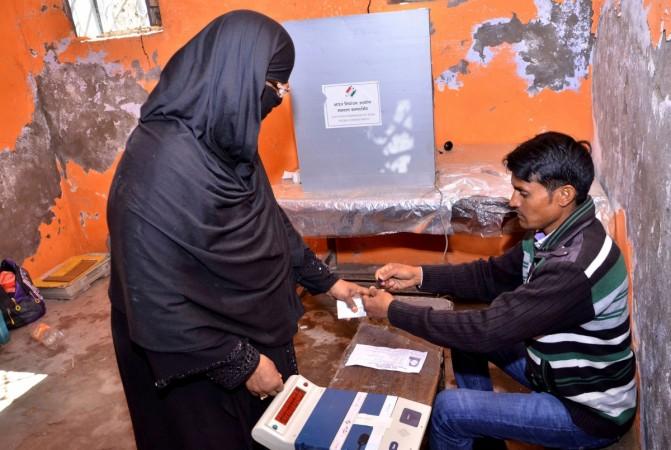 Following a probe into the Congress' allegations of voter fraud, the Election Commission (EC) has called the allegations incorrect.
In its letter to the Congress dated June 8, the commission said "from the evidence collected from the ground and the analysis of data made available with the complaint suggests that the claim of large-scale duplicate, repeat, multiple, illegal, invalid, false etc entries/voters in the electoral rolls of Madhya Pradesh is not based on robust parameter and is not correct".
On June 3, the Congress stated that the BJP had tampered with the electoral rolls for the elections in a letter to the EC. The EC immediately formed interdisciplinary teams to four Assembly constituencies -- Narela, Hoshangabad, Bhojpur and Seoni-Malwa.
The EC has also instructed the Chief Electoral Officer of the state to carry out "intensive verification" of the complaint in all other constituencies in a time-bound manner.
As per the reports submitted by the interdisciplinary teams, 2,397 of 2,442 entries in Seoni-Malwa alleged by the Congress to be similar were found to be genuine and 45 entries were in the process of deletion.
In Narela constituency, of 22,252 entries cited in the Congress complaint, 17,684 were found to be unique.
In Hoshangabad, no case of multiple entries was found on verification of alleged 552 incorrect entries while the EC teams found 29 of 36 cases were genuine and the process of deletion was on for the rest seven.
The commission concluded that the "allegation of large-scale entries of multiple voters in these four Assembly Constituencies in not borne out".
"In addition to the complaint of duplication in the voters' list, it was pointed out that there has been unexplained growth in the electors in the state of Madhya Pradesh as the EP (elector population) ratio which used to be 52.76 per cent in 2008 increased to 61.45 per cent in 2018.
"This has been seen from the perspective of census data and the annual increase in the numbers of the electoral roll and nothing unusual could be noticed," reads the letter.
"From this, it can be safely concluded that there is no basis to dispute the current electoral roll."
[With inputs from IANS]